The 57th Arakawa Youth Tournament Alice Tok was held on March 19th 2023.
The venue was Alice Square in Arakawa Amusement Park.
Stands were set up by many groups operating in Arakawa prefecture. Song and dance, brass bands and many energetic performances unfolded at the event space.
At ISHIKAWA WIRE NETTING Co.,Ltd, we held the sale of Wire Mesh Origami [Fabric Metals ORIAMI®] and a workshop.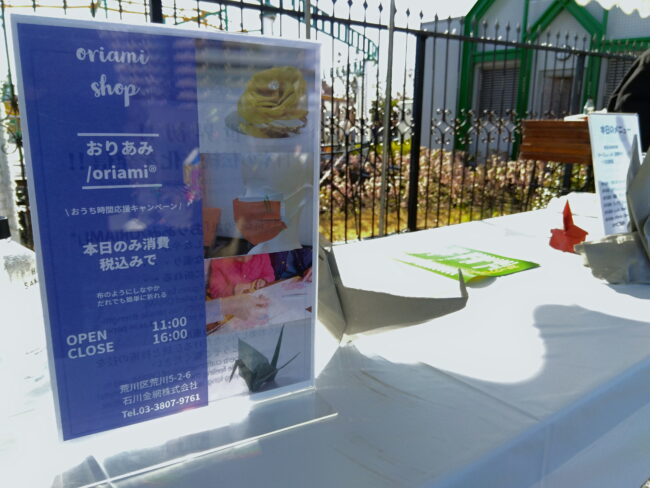 Not only can you fold "ORIAMI®" like normal paper, it can be further utilized to make accessories and various interior items.
It is durable and it's metallic texture has quite the charm.
On the day, it became very lively as many guests challenged themselves to create items using "ORIAMI®".
We were approached by many students after their performances. The sight of them joyfully making their work left a great impression.
The event delivered the strong message that we want to liven Arakawa prefecture with the power of youth.