An article contributed by President Ishikawa was featured in edition 265 (January 2023) of the "Arakawa Corporate News," a public relations magazine run by the Arakawa Corporation Association.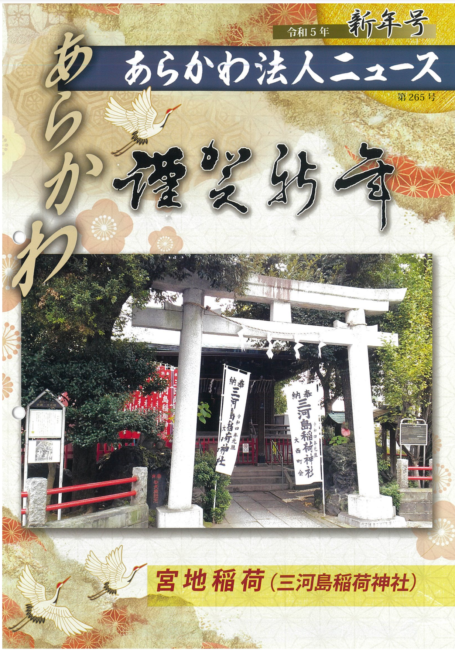 The corporate association came about spontaneously among businesses as a corporation working for public benefit.
It was founded in 1947, when the corporate tax system changed from a levy tax system to a declaration tax system, with the aim of promoting knowledge of bookkeeping and tax.
At present there are 442 individual corporation associations across the country, working development activities closely tied to their regions.
Arakawa Corporate News is a public relations magazine published four times per year by the Arakawa Corporation Association.
President Ishikawa's essay was carried in the January 2023 edition No. 265.
President Ishikawa talks about songs from the era that helped get him through some hard times.
Please see here for the essay's content. >>:
arakawa_hojin_news-1.pdf
Also, past editions are publicly available on the Arakawa Corporation Association's homepage. >>
contents0b0.html