We had a showcase at the "Higashin Business Fair 2022," which took place at Ryogoku Kokugikan on November 11th, 2022 (Friday).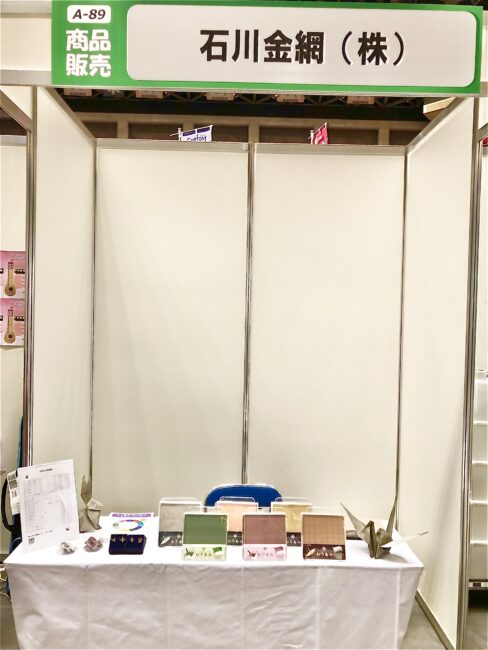 ISHIKAWA WIRE NETTING Co.,Ltd used to take part in the event every year, but unfortunately the on-site exhibition was put on hold due to the COVID-19 pandemic.
This was the first time in three years that the exhibition was actually held on-site at the Ryogoku Kokugikan venue.
ISHIKAWA WIRE NETTING Co.,Ltd showcased products and offered sales of the Wire Mesh Origami [Fabric Metals ORIAMI]®.
We had many different visitors stop by during the event. There were also quite a few people who already knew about our ORIAMI® products, and we were delighted that they stopped by to visit us.
The offline portion of the event is over, but it will be available online until December 30th (Friday)! Please feel free to have a look.
Our booth for the online exhibition can be seen here:
https://higashin.online/exhibitor/detail/272
Thank you so much to everyone who came by at the event!