Wire Mesh Origami [Fabric Metals ORIAMI]® is the first business-to-consumer product developed by ISHIKAWA WIRE NETTING Co., Ltd. and is loved by people of all ages.
It can be used to easily create works of art just like origami, and is increasingly being applied as a material in works of art.
In this article, we would like to introduce artwork created by origami artist Higashi Katsukawa using ORIAMI.
Name of work: corrosion
After folding and shaping the ORIAMI, Katsukawa seems to have added a greenish-blue rust. The gradual change of color is expressed very delicately based on the theme of "corrosion," which is the name of this work.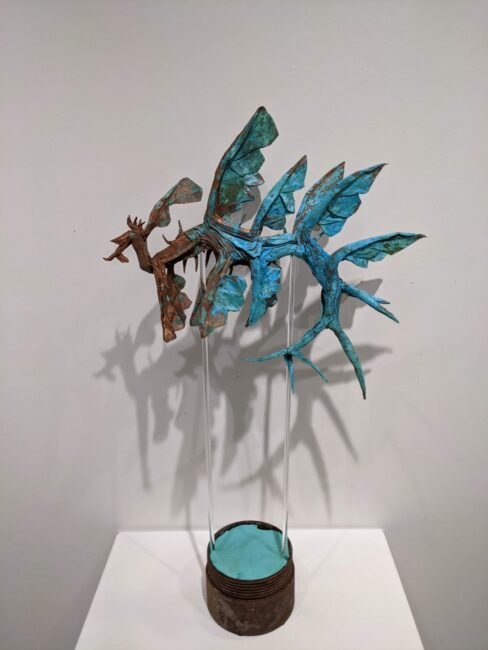 This name of this work is "quiet dynamism." Although it does not move, it exudes a vivid sense of dynamism. The texture is also superb.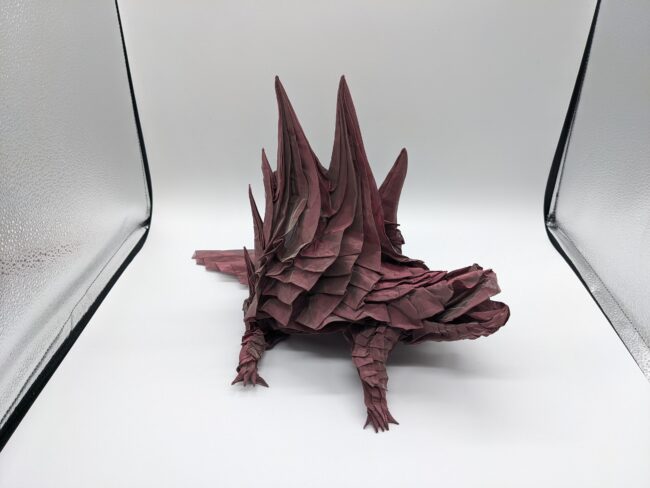 Both pieces are made of a one meter square of pure copper ORIAMI.
Commercially available ORIAMI measures 15 cm x 15 cm and 18 cm x 18 cm, which means that these pieces use larger ORIAMI by comparison. ISHIKAWA WIRE NETTING also accepts orders for custom sizes.
Katsugawa has had a keen interest in origami since he was a child and was a member of the origami club "Orist" at The University of Tokyo.
He is currently exploring artistic expression through origami as an origami artist.
He entertained us with his creations and chemical reactions of the ORIAMI materials!
Thank you very much for such wonderful works.
■Introduction to works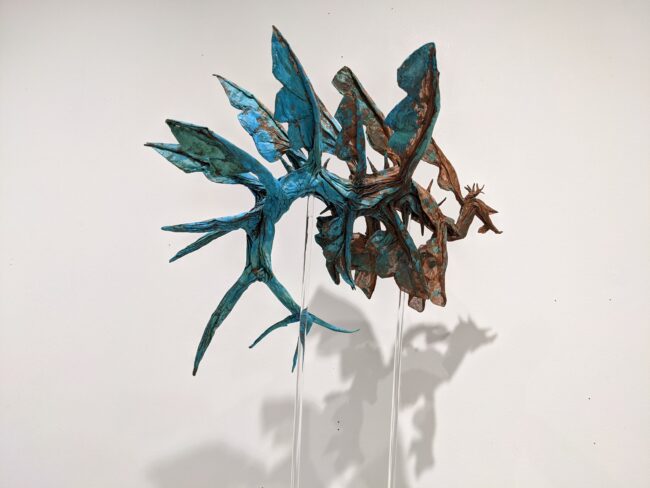 Name of work: corrosion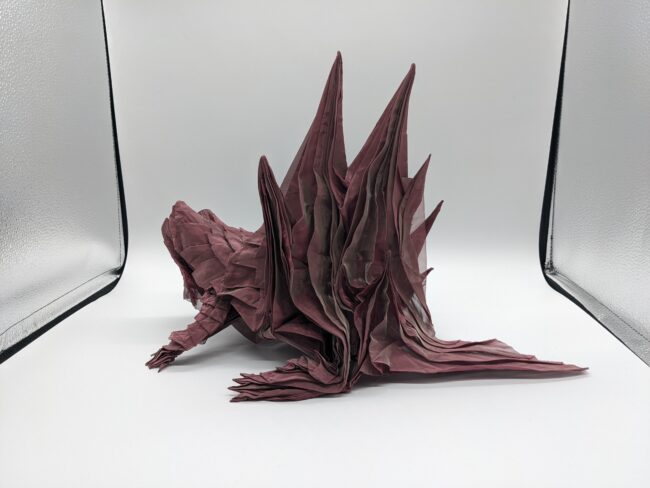 Higashi Katsukawa
Facebook :
https://www.facebook.com/higashi.katsukawa
Instagram :
https://www.instagram.com/h___east/
Twitter :
https://twitter.com/h__east