An entry using Wire Mesh Origami [Fabric Metals ORIAMI]® placed in the 2020 Japan Jewellery Competition.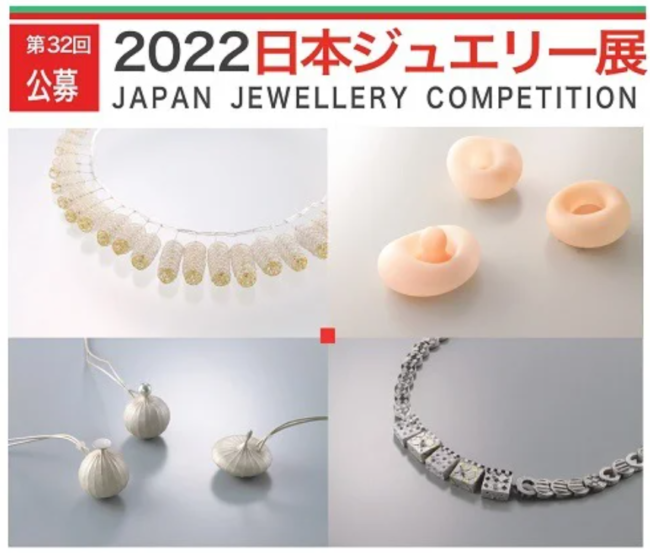 By exploring unique and creative jewelry, the Japan Jewellery Competition has been highly praised by both domestic and international culture and design industries and has produced many outstanding artists and designers.
For the first time in history, the 31st exhibition was canceled in 2020 due to the global outbreak of COVID.
This year, as a way to deliver a new message to the future, truly stunning and creative pieces of jewelry were introduced to the world.
Among those pieces, Translucence, a brooch created by Naoko Fujimoto, which was crafted with the use of Wire Mesh Origami [Fabric Metals ORIAMI]®, received a prize!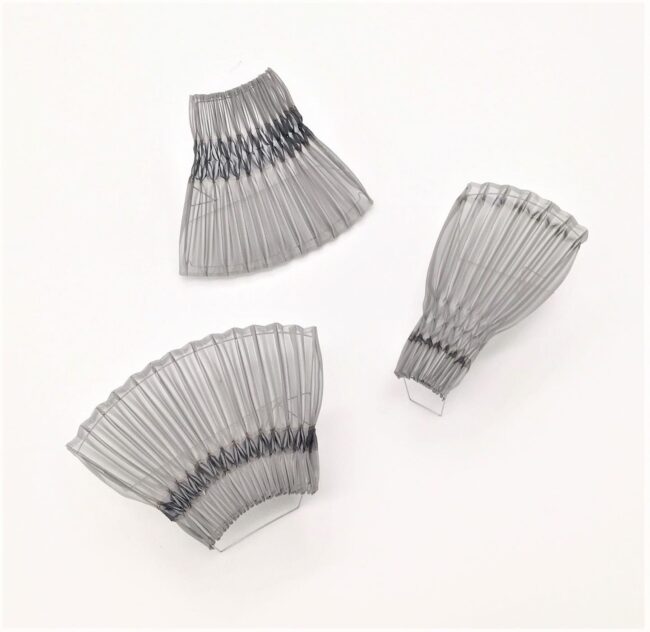 Please take a look at this detailed craftsmanship. Ms. Fujimoto made incredible use of the delicacy of the thinner-than-hair wire mesh in order to create this gorgeous brooch.
Pieces that have won special mentions and awards were displayed in the third exhibition room on the first floor of the Tokyo Metropolitan Art Museum.
We are always delighted to know that our products helped bring to life such lovely works.
----------------------------------------------------
Title of Work: Translucence
Name of Artist: Naoko Fujimoto
Category: Brooch
----------------------------------------------------