Wire Mesh Origami [Fabric Metals ORIAMI]® was introduced in the March to May 2022 issues of "Culture Scrapbooking", a French women's magazine.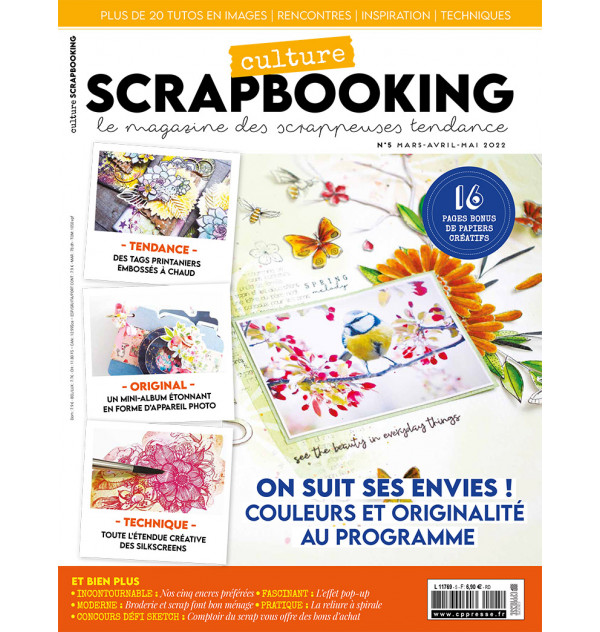 Scrapbooking was born in the United States in the 1980s and became a major trend in the '90s.
By pasting memorable photographs onto a backing paper and adding illustrations, decorations, and titles to record memories more beautifully and vibrantly, one conveys their own and their family's footsteps.
Apparently, scrapbooking techniques can also be used in card design and home decor.
Wire Mesh Origami [Fabric Metals ORIAMI]® developed by ISHIKAWA WIRE NETTING Co.,Ltd was introduced in this magazine.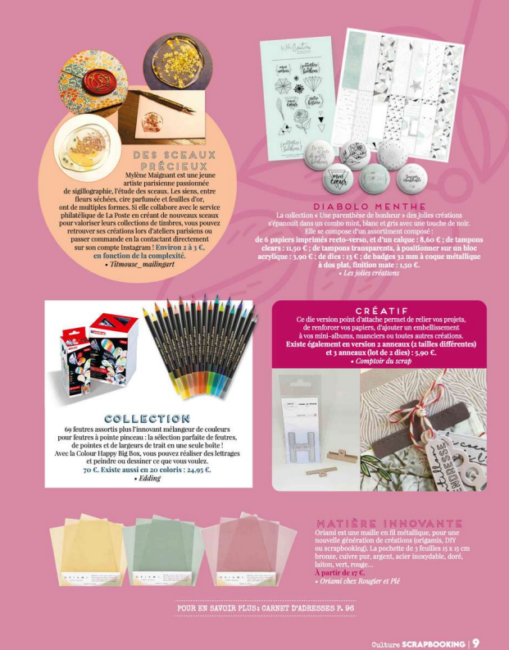 ORIAMI is a cloth weaved using wire netting that is thinner than hair.
It has a flexible shape, but it can be folded to make creations like origami as well.
It is also durable, making it possible to make creations freely, including accessories and interior decor items.
We already conduct ORIAMI workshops in France. Along with that, by being introduced by many magazines, we hope that more people will learn about us.