Our showcase at the "93rd Tokyo International Gift Show - Spring 2022" took place at the Tokyo Big Sight venue from February 8th, 2022 (Tue) till the 10th (Thu).

The International Gift Show is Japan's premier international trade exhibition for showcasing personal gifts and everyday household items.
The venue brings about 1,800 exhibitors in total for an impressive variety of products to check out.
For this year's event ISHIKAWA WIRE NETTING Co.,Ltd developed a new type of material for wire mesh, and put it to use to make a lampshade.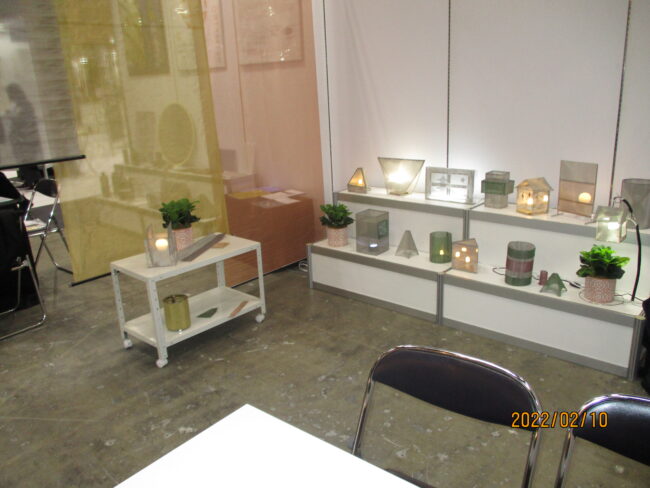 The material itself is woven with wire mesh that is thinner than a single strand of hair. It sparkles and shines with minute detail when light hits it.
It was very well-received by visitors who stopped by our showcase. The possibilities available for a new material like this garnered attention, which made for a fruitful experience at the exhibition.
The International Gift Show came to an end with great success. The next one will be held in September 2022.
Thank you so much to everyone who came to the event and stopped by our booth for ISHIKAWA WIRE NETTING Co.,Ltd.