ISHIKAWA WIRE NETTING Co.,Ltd opened a store on FUN! JAPAN Select Shop, one of Asia's largest e-commerce sites for the Japan-lover community, to sell Wire Mesh Origami [Fabric Metals ORIAMI]®, its wire mesh origami paper.
Online shopping (cross-border EC) for customers overseas has been attracting attention, partly due to the Corona climate.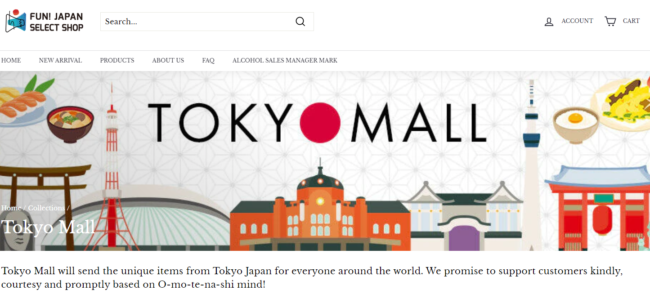 Fun japan communications Inc. operates "FUN! JAPAN," a Japan-lover community targeting Southeast Asia, Taiwan, Hong Kong, and India, and supports the overseas expansion of Japanese companies through its overwhelming media power.
FUN! JAPAN also operates its own cross-border EC platform, FUN! JAPAN Select Shop, matching overseas consumers with Japanese products.
Ishikawa Kinmai will be selling our wire mesh origami paper "ORIAMI" at "FUN! JAPAN Select Shop"!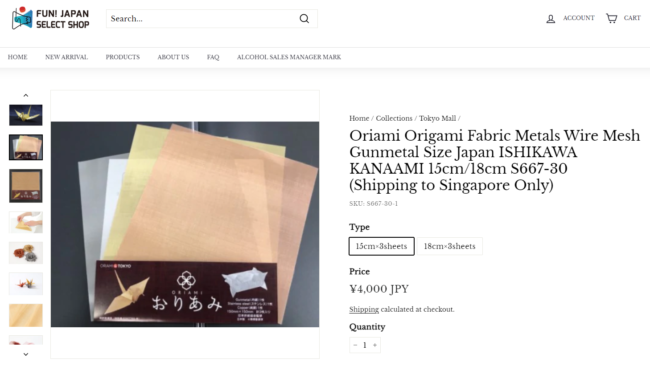 We hope that this will be an opportunity for many people to learn about our products.
Many other great Japan-made products are also featured. Please check us out!
FUN! JAPAN Select Shop Official:
https://fun-japan-select.com/collections/tokyomall