ISHIKAWA WIRE NETTING Co.,Ltd is participating in the online exhibition of the French interior trade fair "mom (Maison & Objet and More)".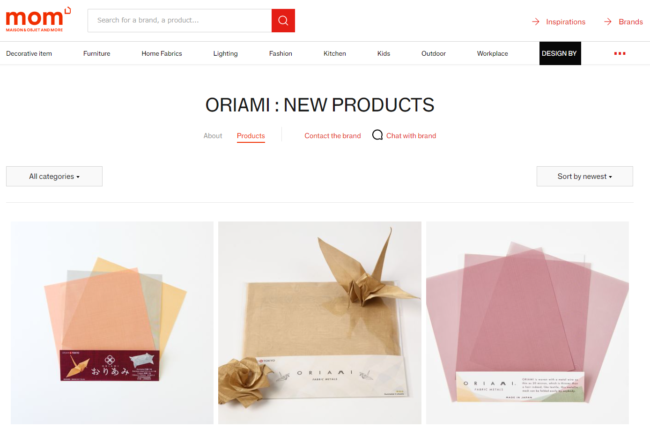 "mom" is one of the world's largest international trade fairs for interiors and design, held every January and September.
Celebrating its 27th year in 2021, "mom" brings together all kinds of items that add color to life in a maison (house).
It is even said that exhibiting at "mom" itself can be branding, and every year there is a rush of applicants.
"mom" also provides an online exhibition platform, which is used by 2.5 million people a year.
ISHIKAWA WIRE NETTING Co.,Ltd will exhibit its Wire Mesh Origami [Fabric Metals ORIAMI]® at "mom" online exhibition.
The sales channels our products in France have been expanding, and we hope that as many people as possible will learn about our Oriami through the event.
Please click here to visit ISHIKAWA WIRE NETTING Co.,Ltd page >>
https://mom.maison-objet.com/en/brand/15801/oriami
There are many other products on display in the event as well. Please take a look.