ISHIKAWA WIRE NETTING Co.,Ltd presented a showcase at the Infection Prevention Zone at the "1st Processed Foods EXPO" that took place at INTEX Osaka from November 17 (Wed.) to November 19 (Fri), 2021.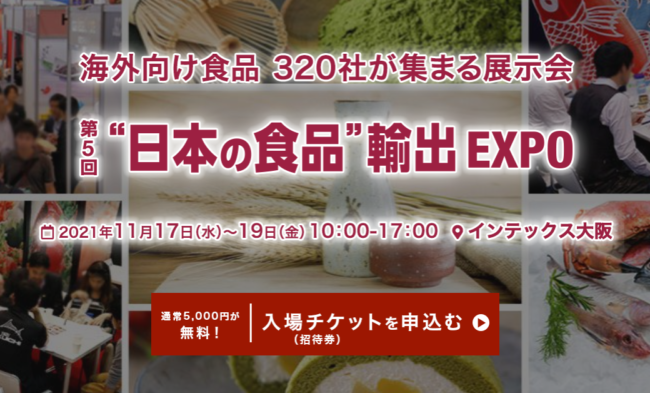 The Processed Foods EXPO is a showcase event for store shelf-ready foods like frozen and packaged foods, agricultural and marine products, as well as food ingredients and additives.
This event showcases all of the different products needed for manufacturing and distributing processed foods all under one roof, so infection prevention products are also a part of the exhibits here, which is where ISHIKAWA WIRE NETTING Co.,Ltd took part.
We showcased wire netting items available from ISHIKAWA WIRE NETTING Co.,Ltd, as well as products developed by ISHIKAWA WIRE NETTING Co.,Ltd, including the Wire Mesh Origami [Fabric Metals ORIAMI]®, and Woven together with different meterials [KANAORI].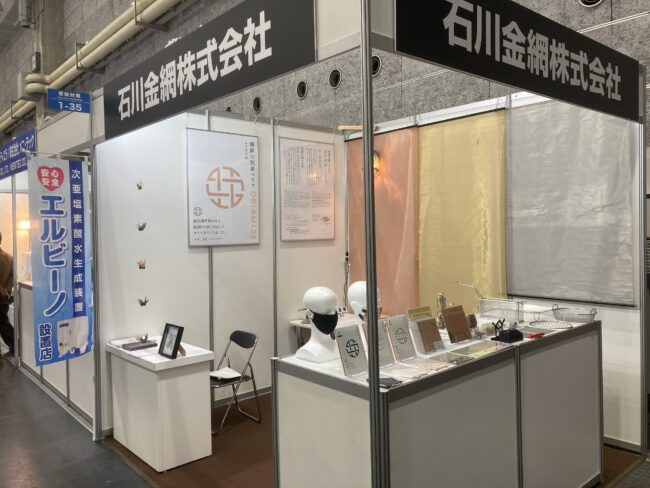 The ORIAMI's pure copper in particular features antibacterial and antiviral properties, and it has become a trending topic after being featured on TV shows and more.
Copper masks can be made with ORIAMI as well. ISHIKAWA WIRE NETTING Co.,Ltd has made their copper mask folding process publicly available. Feel free to refer to this article here for more information >>
The folding process for copper masks with antibacterial abilities by way of ORIAMI's pure copper is now publicly available!
We also showcased our prototype "ORIAMI 29", which has a pure copper sheet inserted into a cloth mask as a filter.
The showcase booth ISHIKAWA WIRE NETTING Co.,Ltd brought in many different visitors. Everyone was quite interested in infection prevention, and there were plenty of exciting questions for us to answer as well.
ORIAMI is typically shown at exhibitions for gift products and construction materials, but this event brought together a wide variety of fields and industries, so it was an amazingly valuable experience for us to take part in such an event.
We very much appreciate everyone who came by!