ISHIKAWA WIRE NETTING Co., Ltd appeared in the July 2021 issue of Business Support TOKYO, Tokyo's largest B2B advertisement magazine for small and medium enterprises.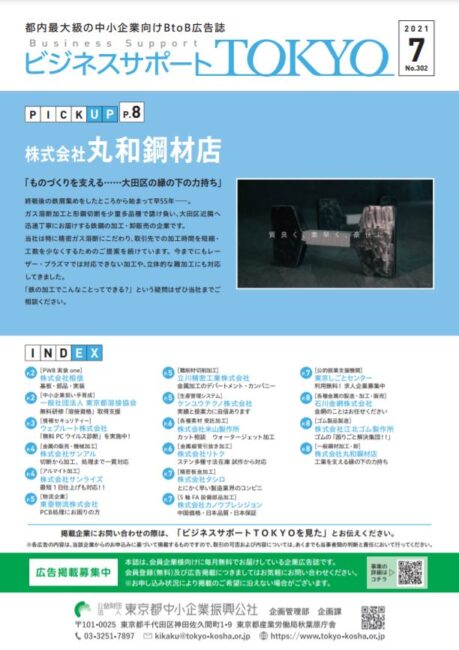 We will also appear in the June issue!
Business Support TOKYO is an advertisement magazine published by Tokyo Metropolitan Small and Medium Enterprise Support Center and distributed to member companies and relevant organizations.
Our advertisement was about our wire mesh and processed products, together with the first B2C Wire Mesh Origami [Fabric Metals ORIAMI] ® product developed by us.
We work with a wide range of wire mesh and processed products, and appearing in the magazine has helped us be able to communicate about this in an advertisement in a way that is easy to understand.
Advertisements for other companies were also visually impressive.
To view the ISHIKAWA WIRE NETTING Co., Ltd. advertisement, please click
here.
Recently, exhibitions have decreased in frequency due to the Covid-19 pandemic. We will be delighted if we can have positive outcomes from such advertisements letting a greater number of people know about our products.