Ishikawa Wire Netting was introduced in the PR booklet 'Welcome to the Manufacturing Town of Arakawa' published by the Tokyo Chamber of Commerce and Industry.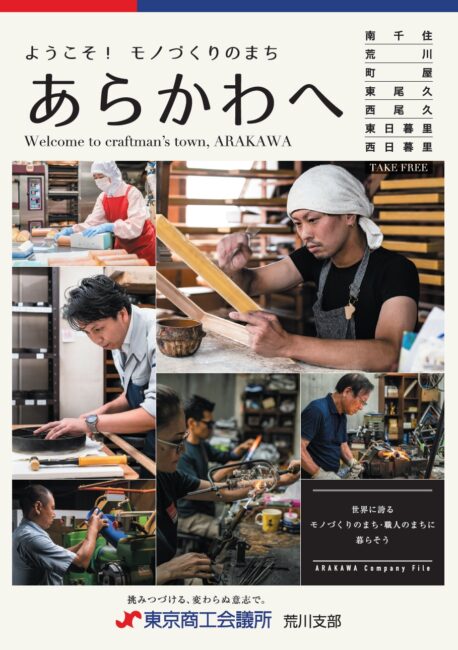 Arakawa Ward has developed as a manufacturing town with a thriving manufacturing industry for a very long time. Meanwhile, the number of residents has been increasing due to it having good access.
Arakawa Ward is a historical city where 'houses and factories coexist', and this PR booklet was created so that people who move to Arakawa can know its charms.
Also, Ishikawa Wire Netting was selected from among the 50 companies introduced in the booklet!
The history of Arakawa Ward's industry, company introductions by region, and the introduction of Arakawa Ward's manufacturing brand 'ara!kawa', in which Ishikawa Wire Netting is also involved, also appear.
You can see the booklet here. >>
http://www.tokyo-cci.or.jp/file.jsp?id=1023758
A video has also been released.
Ishikawa Wire Netting is also featured in the video, and a long interview with President Ishikawa was also recorded.
In it, the first BtoC product developed by Ishikawa Wire Netting, the wire mesh origami 'ORIAMI', a mask (scheduled to be released) that utilizes the antibacterial action that Oriami native copper contains has also been introduced.
Please take a look!