The monozukuri brand "ara ! kawa " exhibition was held from February 24 (Wednesday) to March 22, 2021(Monday).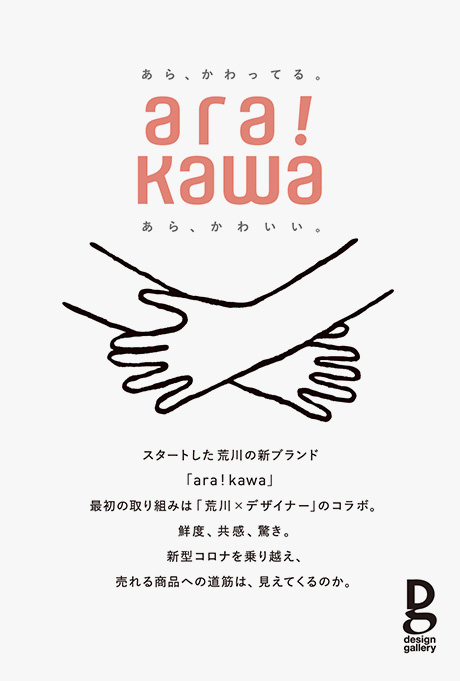 The venue was the "Design Gallery 1953" on the 7th floor of the Matsuya Ginza department store. This is a gallery that is well known amongst creators.
"ara ! kawa" is a monozukuri brand that communicates information on the excellent products and technology undertaken monozukuri companies in Arakawa Ward, both inside and outside the ward
The monozukuri brand "ara ! kawa" exhibition introduces basic information about Arakawa Ward, the initiative being carried out by "ara ! kawa", and the work being produced through a collaboration between three companies and a designer started as part of that initiative.
ISHIKAWA WIRE NETTING Co.,Ltd was one of the three companies chosen for carrying out this collaboration with the designer on this occasion!
They have been working on the development of a smartphone pochette in collaboration with the designer, Toshiaki Morita. The pochette was extremely well received at the product presentation meeting.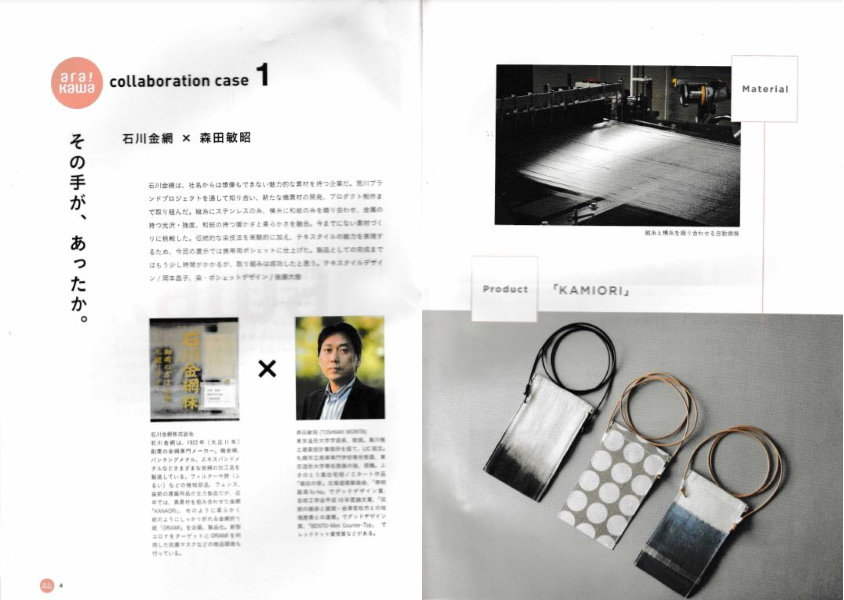 In conjunction with this event, an introduction to the developed product and a long interview with President Ishikawa was published in the monozukuri brand "ara! kawa" brochure.
It tells the story of the path he has trod since taking over the company at a young age to the present time.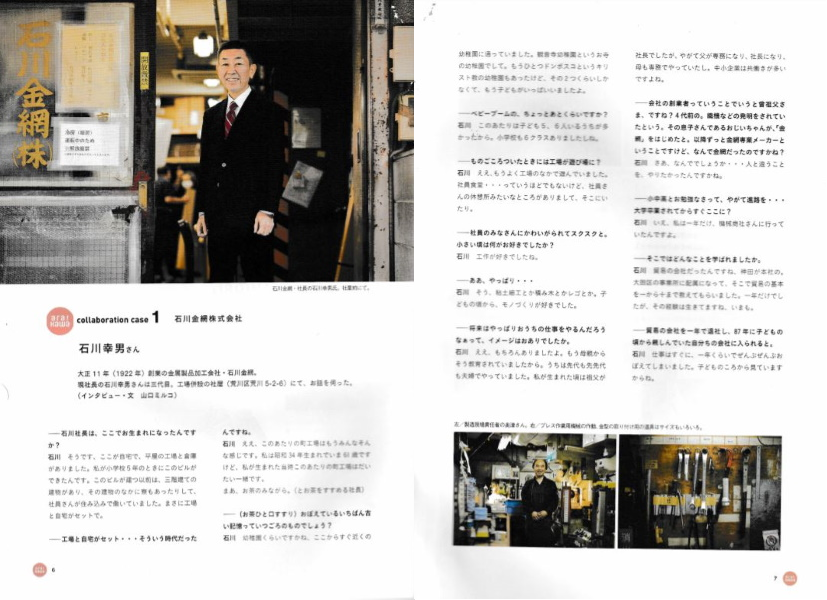 We plan to publish further updates on the development of the pochette at a later date. Please stay tuned for further developments on the challenges being undertaken by ISHIKAWA WIRE NETTING Co.,Ltd!