"Han'ei (Prosperity)" is an information magazine for business leaders and issued by Taiju Life Insurance Co., Ltd. The January 2021 issue of the magazine carried an interview with the president of Ishikawa Wire Netting Co., Ltd.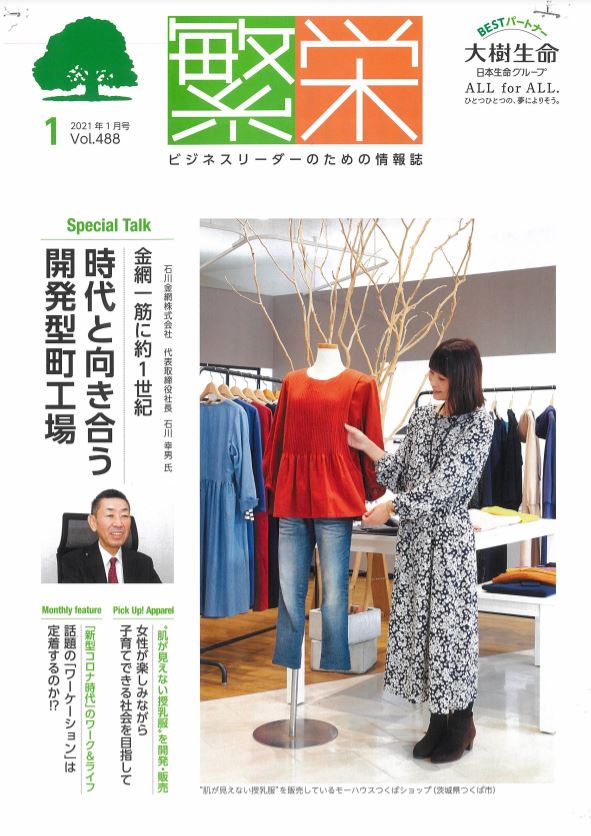 The title is "One Line of Wire Mesh and One Century: A Development-Type Backstreet Workshop that Faces the Times." The company president of Ishikawa also appears on the cover.
The interview covers the following: (1) the journey of the company from its establishment up to the present time; (2) the history of business reforms spanning three generations; and (3) the secret stories of the development of "KANAORI," a wire mesh woven from different fabrics, and "Fabric Metals ORIAMI®," a wire mesh origami that became the first BtoC product of Ishikawa Wire Netting Co., Ltd.
Also, the interview introduces antibacterial goods that use copper from "Fabric Metals ORIAMI®."
You can look at the interview pages from
here.
By all means, please take a look!