Medical Japan was held at INTEX Osaka, from 24th to 26th February, 2021.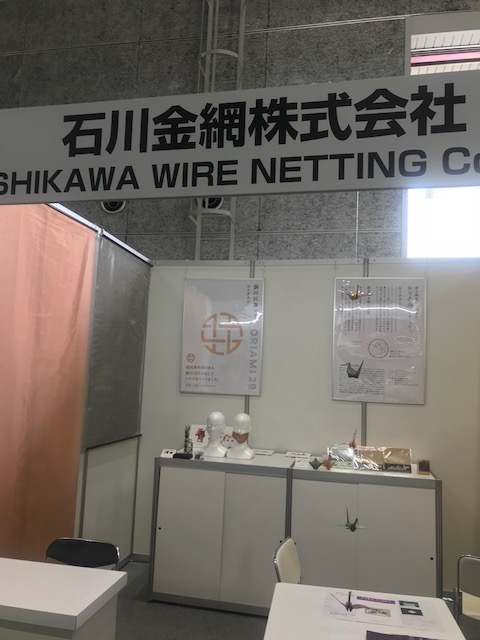 The exhibition was held during a relatively low-spread period of the novel coronavirus, however, all precautionary measures were still undertaken, with all participants wearing masks and undergoing body temperature tests, and constant ventilation inside the venue.
At Ishikawa Wire Netting Co., Ltd, we are developing a mask, ORIAMI 29, which envelopes ORIAMI® pure copper. We developed the mask with the hope of even a small contribution to the measures fighting against corona.
ORIAMI® copper is 99.9% pure copper, and is currently experiencing a surge in popularity due to its antibacterial and antiviral properties.
The mask was unveiled for the first time at the exhibition. It attracted the attention of many visitors, and we received many offers for future business discussion.
We are planning to release ORIAMI 29 in the near future, and hope that with our collective efforts, we will soon be able to feel safety and stability in returning to our daily lives.
Thank you to everyone who came to the Ishikawa Wiring Netting booth!