Sugamo Shinkin Bank operates En-no-Ichi (Marketplace for Connections) as a platform to conduct business matchings for customers.
You can search from the options "Search from Life Categories" and "Search from Business Categories." It is therefore easy to search for businesses that match your needs. This time, they also included Ishikawa Netting.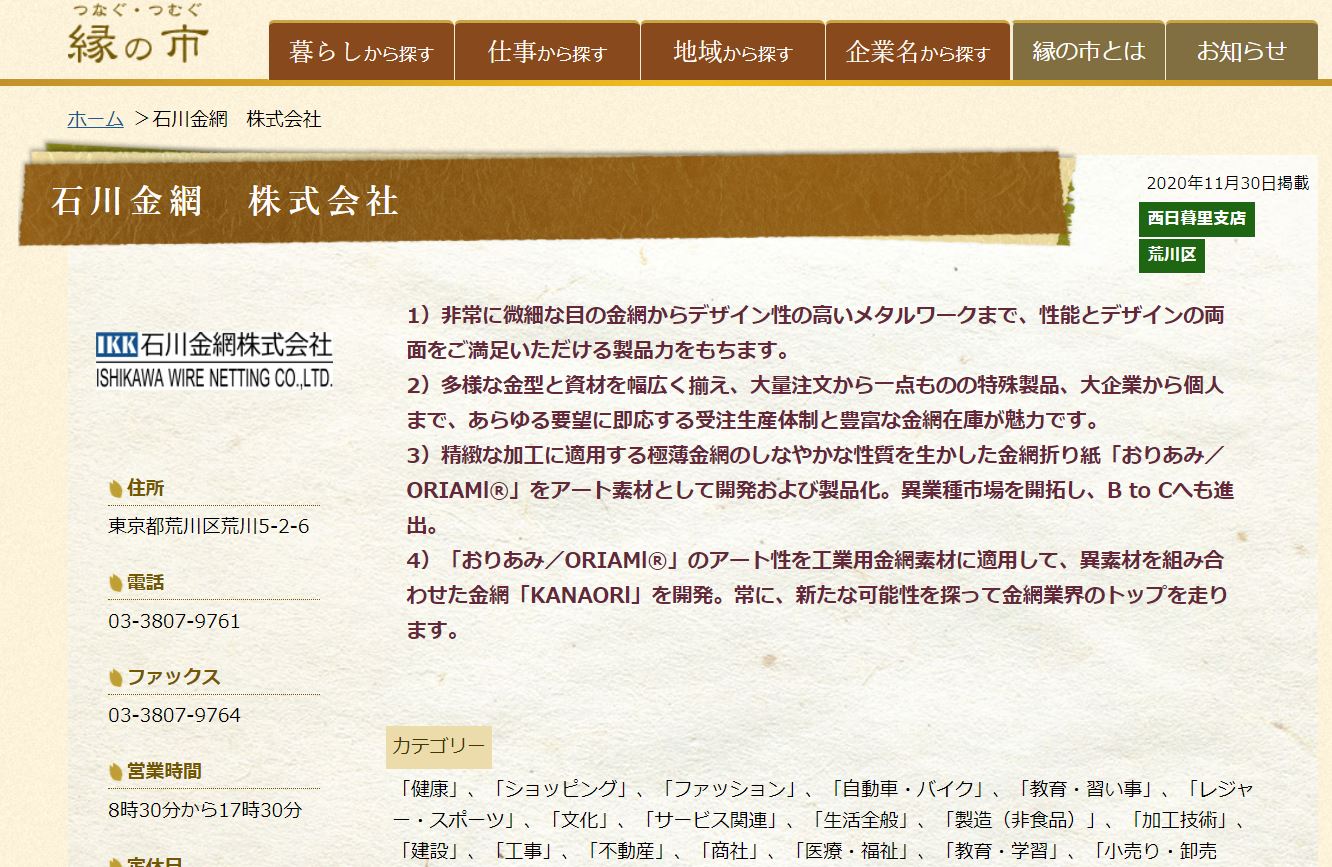 ISHIKAWA WIRE NETTING Co.,Ltd a wide range of products, such as woven wire mesh, punchings, expanded metal, wire mesh, extruder wire nettings, and sieves. We match together things such as materials, external forms, shapes, and functions for all our products.
Also, the copper in our ORIAMI® is made from 99.9% pure copper and is noted to have antibacterial and antiviral effects.
The En-no-Ichi (Marketplace for Connections) page fully introduces many of Ishikawa Netting's ideas and products.
It is a matter of good fortune to be included in En-no-Ichi (Marketplace for Connections). We hope that it leads to the creation of new businesses.
Please take a look at the page on Ishikawa Netting from here: >>
>https://www.sugamo-sk-ennoichi.jp/detail/?id=2118.