Starting from November 11th (Wed) until the 13th (Fri) we accepted internships for students from Adachi Nishi High School in Tokyo.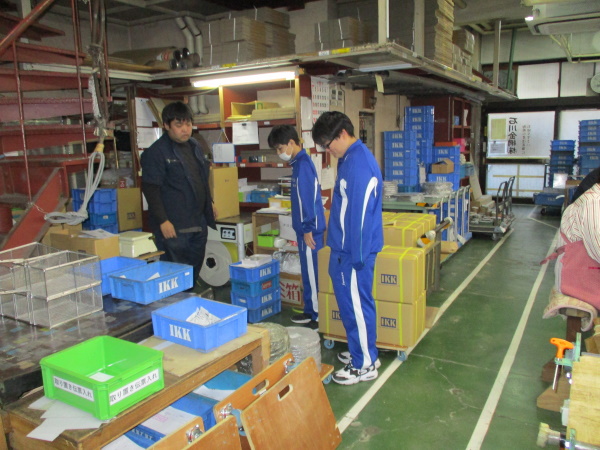 Adachi Nishi High School students have visited us like this before. Check here for more about that occasion. >> From November 9th (Wed) -11th (Fri) we opened up for internships at our headquarters for ISHIKAWA WIRE NETTING Co.,Ltd.
Manufacturers make everyday products that everyone knows, but consumers rarely get to see these manufacturers with their own eyes.
By way of internships, we are taking an active role in showing others professions that they might otherwise never know about.
For this particular occasion, after the interns took a look at the many manufacturing and processing duties we have at our factory so that they can see how everything works, they worked on the production of our Wire Mesh Origami [Fabric Metals ORIAMI]®, the first BtoC product made by ISHIKAWA WIRE NETTING Co.,Ltd..
We were delighted to see the students get to know each of the many professions we have for producing our products.
Thank you to all of the students from Adachi Nishi High School!