The 11th "Fashion World Tokyo - Fall" took place at Tokyo Big Sight from October 27th, 2020 (Tue) through the 29th (Thu).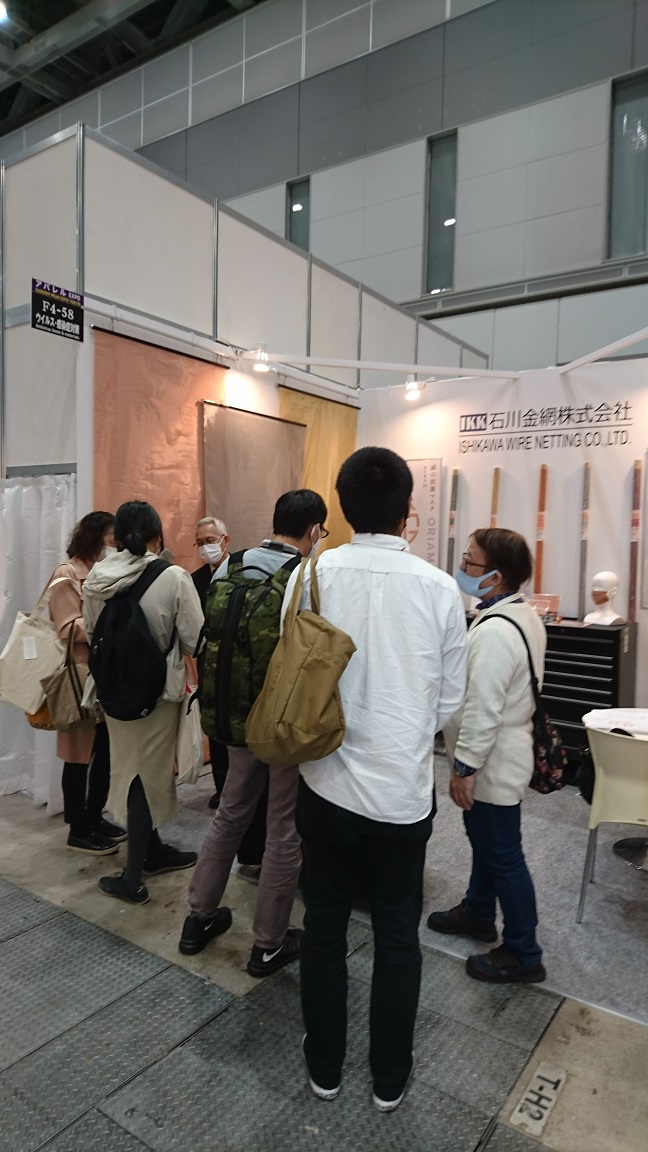 Fashion World Tokyo - Fall is the largest all-encompassing fashion exhibition held in Japan. This event showcases brands and products from across the globe, including clothing, bags, shoes and accessories.
Buyers from department stores and boutiques come in droves to check out the exhibition, which makes for a lively event.
For this particular occasion, there was a new "Virus and Infection Prevention Zone" set up to respond to the current times we are living in.
ISHIKAWA WIRE NETTING Co.,Ltd had an exhibit in the "Virus and Infection Prevention Zone".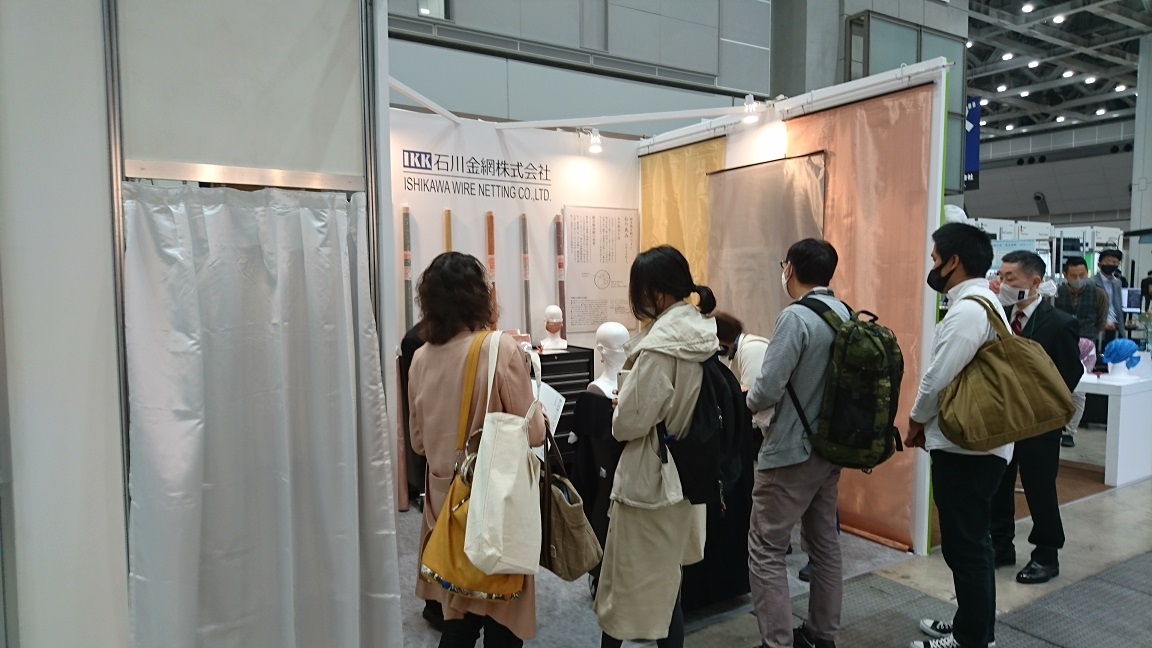 The reason behind this is the pure copper used in the Wire Mesh Origami [Fabric Metals ORIAMI]® developed by ISHIKAWA WIRE NETTING Co.,Ltd. It's made with 99.9% copper, and its antibacterial and antiviral capabilities are garnering lots of attention.
We also showcased a prototype of our "ORIAMI 29" mask, which was developed by taking advantage of what this pure copper can offer. It was quite the sensation at the exhibition.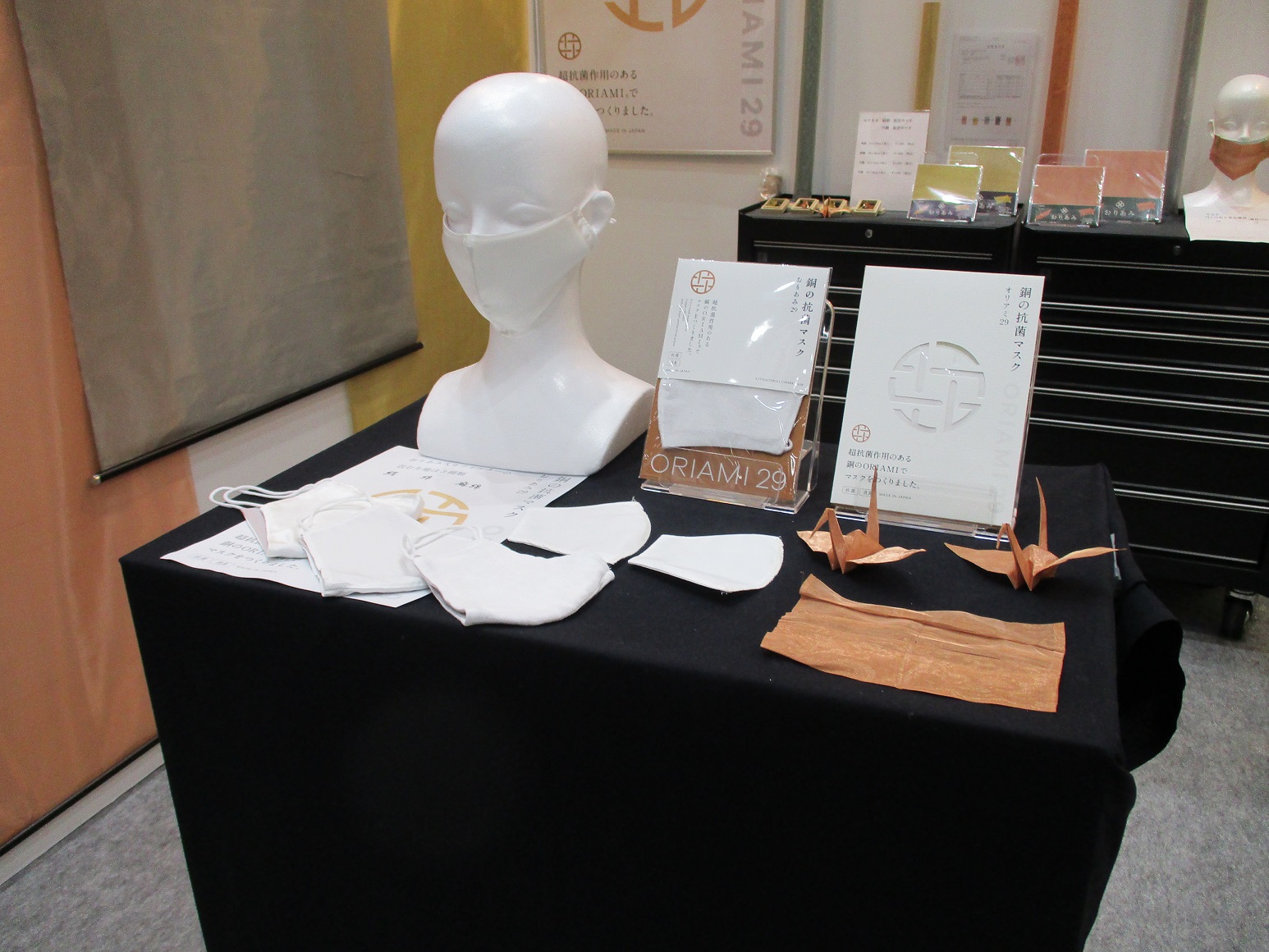 The "ORIAMI 29" mask is made with cloth material, but it also has a pure copper sheet on the inside. This can also be taken out and washed as well.
Speaking of which, the "29" in its name comes from the number used for copper on the periodic table.
It's impossible to tell when the fight against COVID-19 will finally come to an end, but we do hope that the "ORIAMI 29" can help provide a safer everyday life in the meantime.
"ORIAMI 29" will be available for sale soon, so be sure to keep an eye out!