Our company's President was featured in "Tele-Radi Arabuncho!," the regional information program that is broadcast at 11:30 every Saturday.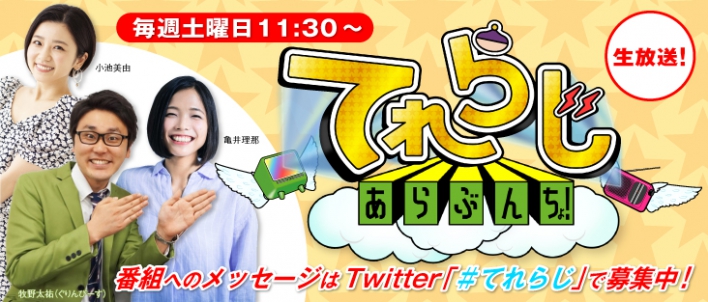 "Tele-Radi Arabuncho!" is a program that broadcasts live on location like television at times and delivers the live voice of the region like radio at other times.
President Ishikawa appeared live through Zoom during the broadcast on November 21st (Sat.), 2020.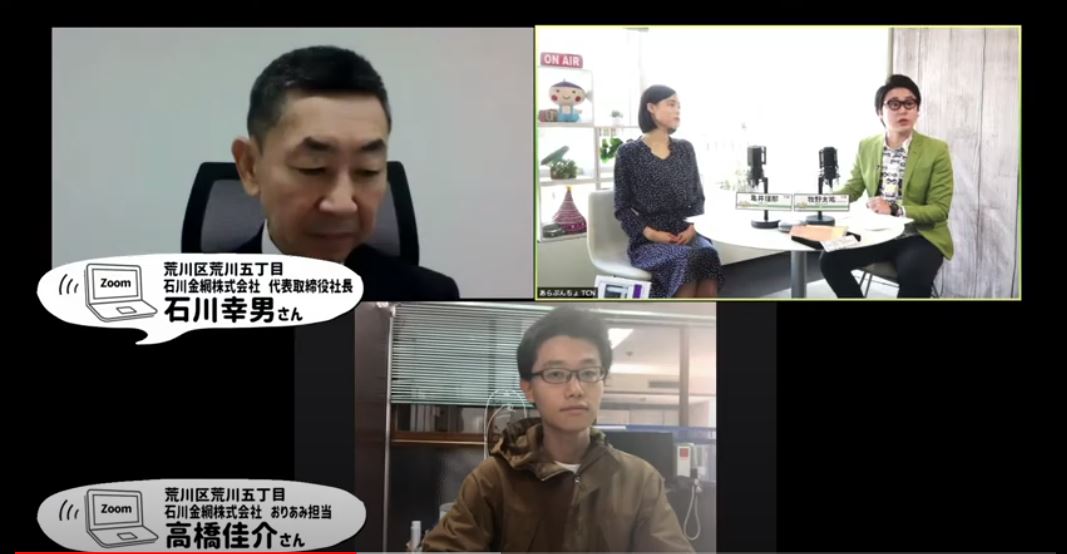 During the program, the President introduced the characteristics of Wire Mesh Origami [Fabric Metals ORIAMI]®, the first BtoC product developed by ISHIKAWA WIRE NETTING Co., Ltd, products like cranes and rabbits made using origami, and masks made using the native copper in ORIAMI.
Although the broadcast area for this program is Arakawa, Bunkyo, and Chiyoda, you can also watch it on their YouTube channel.
By all means, please have a look!
■Tele-Radio Arabuncho!
Broadcast Date: Terrestrial digital broadcasting channel 11 on November 21st (Sat.), 2020 from 11:30 to 11:45
*It will then be broadcast every day until the 27th (Fri.)
Terrestrial digital broadcasting channel 10: 15:30 - , 19:30 - , 22:00 -
Terrestrial digital broadcasting channel 102: 23:30 -
Terrestrial digital broadcasting channel 11: 11:30 - , 14:30 - , 17:30 -
YouTube Channel:
https://www.youtube.com/user/tokyocablenetwork