Our company's article has been featured in J-GoodTech's newsletter for the Organization for Small & Medium Enterprises and Regional Innovation.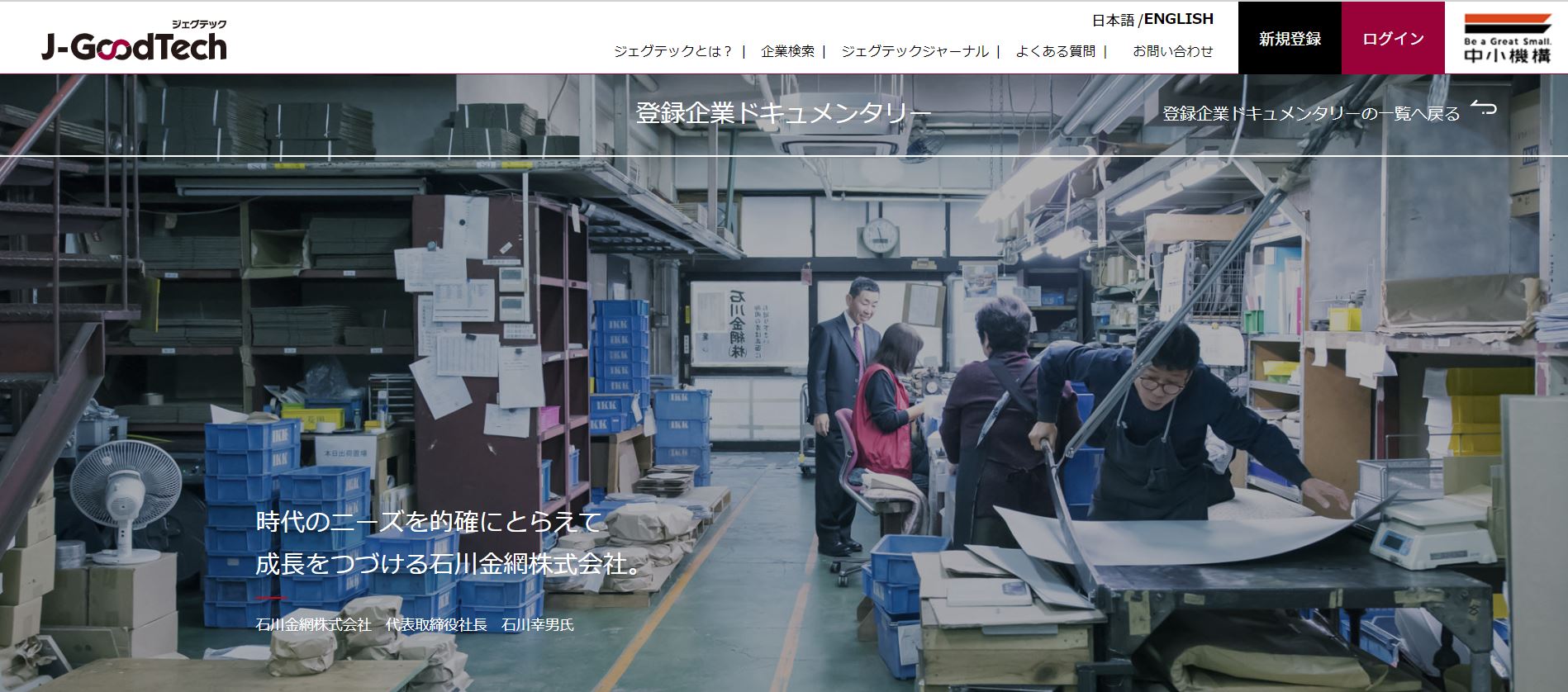 J-GoodTech is a business matching platform that provides information on the technologies, products, and services of various companies.
ISHIKAWA WIRE NETTING Co., Ltd. is also registered in J-GoodTech's database, and President Ishikawa was interviewed for an article that has been featured in the "Company Registration Documentary" corner.
They talked about Ishikawa Wire Netting's prowess in project planning and development as well as the technology that supports our superiority.
For the full article, please click here>>
https://jgoodtech.jp/pub/ja/journal/documentary/documentary-005/?utm_source=newsleter&utm_medium=email&utm_campaign=20200915
For our company profile, please click here>>
https://jgoodtech.jp/web/page/corp/-/info/JC0000000000886/appeal/jpn
J-GoodTech was established due to the mounting issue faced by major corporations as well as small and medium businesses in discovering the "needs of society" and provides the opportunity for business matching between companies that have never come together before, at no costs at all.
Ishikawa Wire Netting Co., Ltd. is eager to do business with machine manufacturers that use wire netting and would like to find companies that are willing to participate in joint development, through J-GoodTech.
Additionally, we also use J-GoodTech to survey the kinds of products that are in demand among other companies and use it as a reference for our product development.
Please do take a look at the website.