In the lobby of Tokyu Stay Kanazawa Hotel, Woven together with different meterials [KANAORI®], a product of Ishikawa wire mesh, was used as a wall curtain.
(Click here for
KANAORI
product information)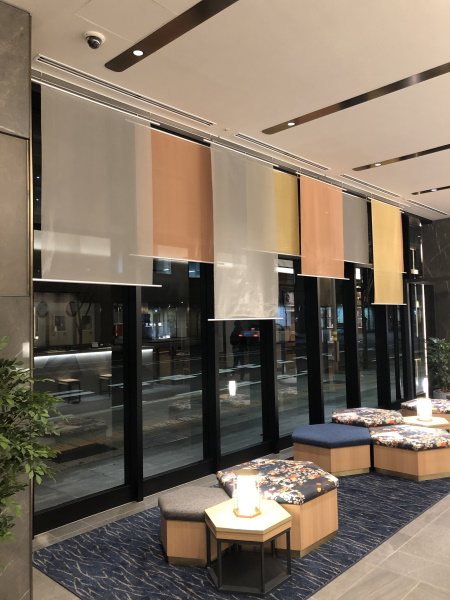 Tokyu Stay Kanazawa Hotel is a hotel that opened in February 2020. It faces Hyakumangoku-dori Avenue in the middle of Kanazawa city, and is within walking distance of the Nomura Clan Samurai Residence and Kanazawa Castle Park.
In the lobby of this hotel, we used a wire mesh "KANAORI®" woven from different materials as a wall curtain!
The texture of "KANAORI" matches very well with the interior of the lobby, which is particular to a Japanese taste.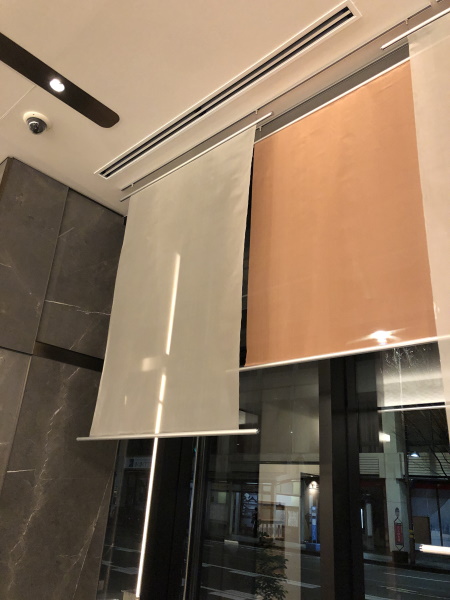 "KANAORI" is a material made by weaving metal into ultra-fine threads. It has a suppleness like cloth and a glossy feel like metal, and it fits both Western and Japanese tastes.
If you would like to apply this unique interior, please feel free to contact us.
Click here for detailed product information on KANAORI, or contact us by phone: 03-3807-9761 or Inquiry Form.