ISHIKAWA WIRE NETTING Co.,Ltd exhibited at "Manufacturing Indonesia 2019," held in Jakarta, Indonesia, for four days from Wednesday December 4th to Saturday December 7th, 2019.
The exhibition is a comprehensive, international trade show in the machinery sector, and this year marked its 30th anniversary. It is the largest exhibition of the ASEAN nations, attended not only by domestic buyers, but also by many buyers from outside Indonesia.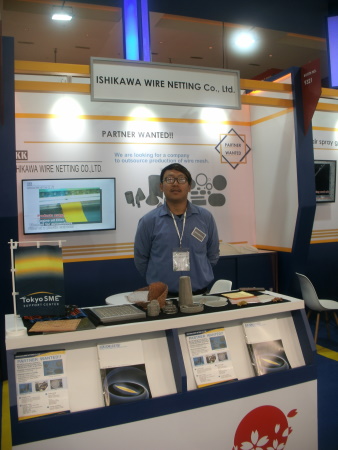 This year represents ISHIKAWA WIRE NETTING Co.,Ltd's second time in attendance at the trade show. As well as other wire netting products, such as IK screen, sieve, and strainer, we exhibited our Wire Mesh Origami [Fabric Metals ORIAMI]®.
Indonesia boasts a high rate of economic growth, and the country is promoting industrialization. Even from the venue, we could feel the momentum towards industrialization and the drive to enhance the industry. We also feel the potential for many business opportunities.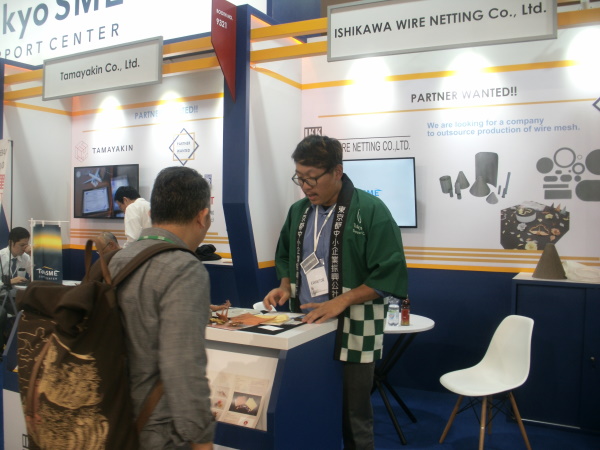 ISHIKAWA WIRE NETTING Co.,Ltd's booth had an even bigger response than last year, making it an extremely productive exhibition.
Thank you for your attendance. ISHIKAWA WIRE NETTING Co.,Ltd is eager to continue its active participation at trade shows abroad.