A feature piece on ISHIKAWA WIRE NETTING Co.,Ltd will be covered in "Companies That Produce Value Which Can't Be Measured Just by Monetary Worth 2" (written by Takei Norio/Diamond, Inc.).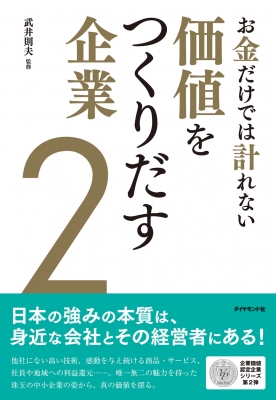 "Companies That Produce Value Which Can't Be Measured Just by Monetary Worth 2" is the second volume in a series on corporate value accreditation.
The premise of the work is an "exploration of the true value of the gems among mid to small sized businesses possessing one-of-a-kind attributes.
ISHIKAWA WIRE NETTING was featured as one of these companies.
The publication recounts ISHIKAWA WIRE NETTING's history of constant evolution to accommodate for the specific demands of the times as a wire netting specialty manufacturer. The featured piece is based on an interview with Mr. Ishikawa (CEO of ISHIKAWA WIRE NETTING), and covers a wide range of topics including the hugely popular "Punching Metal Design", the world's very first origami made of wire netting, an inside story on the development of the wire netting origami folding paper "ORIAMI®", as well as the countless research accomplishments of the company.
Although due to be released on April 6th, reservations can be made from the sites listed below.
Since reservations are also counted towards the release day sales ranking, please make a reservation if considering a purchase!
You should be able to find the book in-store as early as April 4 in book stores where it makes its way onto shelves earliest.
At ISHIKAWA WIRE NETTING, we will continue to strive and make every effort to live up to the designation of being named an accredited corporation.