"Ambiente" which is known as one of the largest international consumer goods trade fairs in the world was held from February 7 (Friday) to February 11 (Tuesday) 2020 in Frankfurt, Germany.
Ambiente is an event which brings together consumer goods manufacturers from all over the world and spreads the emerging trends. It is passionately supported by stakeholders in the industry.
There are exhibitors of 4,635 companies from 93 countries. It is a spectacular view that all these companies run an exhibition at the same time.
ISHIKAWA WIRE NETTING Co.,Ltd exhibited the world's first origami woven from wire netting, wire mesh origami [Fabric Metals ORIAMI®] and also [KANAORI®], wire mesh woven together with different materials for sale.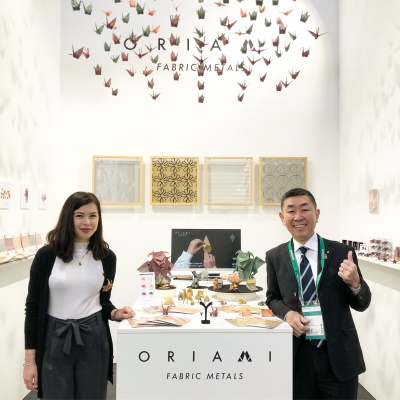 We received great response from the visitors. We believe that is because we had a lot of extremely well crafted works for the event.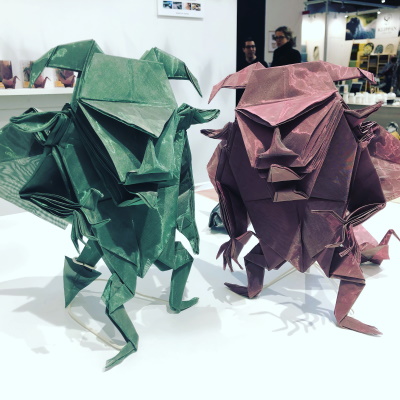 In our exhibition booth, we had a paper crane made of the wire mesh origami, a symbolic item of the Japanese culture hung from the ceiling. We are confident that we were able to create our exhibition booth well worth visiting.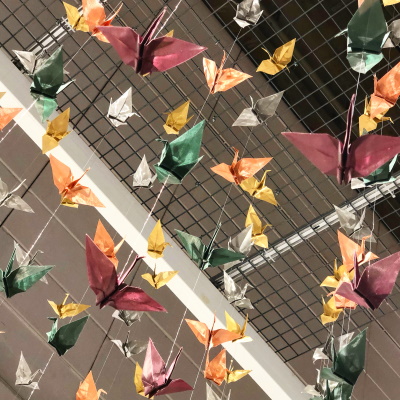 "ORIAMI®" and "KANAORI®" are flexible materials, but they still maintain profundity which is unique to metal, which allows the materials to express both boldness and delicateness.
We feel truly honored that discerning buyers from all over the world appreciated the possibility of the materials.
The experience has made our wish stronger that we would like to exhibit at the event next year. Thank you very much for all the people who visited the event.