On Tuesday, February 25th, 2020, President Ishikawa attended the "EcoAction 21" awards ceremony at the Tokyo Metropolitan Small and Medium Enterprise Assembly Hall.
"EcoAction 21" is a third-party certification and registration system related to the environment management system established by the Ministry of the Environment. It establishes a method through which organizations and businesspeople can use the PDCA cycle to independently conduct environmental conservation initiatives.
ISHIKAWA WIRE NETTING acquired "EcoAction 21" certification more than 10 years ago, and has continuously striven for environmental conversation of its local community and the earth. In recognition of its achievements, the company gratefully received a thank-you letter at this year's awards ceremony.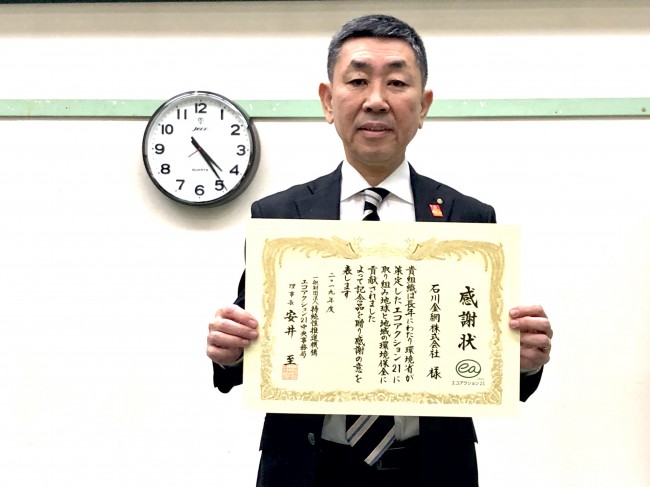 Today's great success is the culmination of our steady efforts toward small positive actions up until now. We are very encouraged to see that effort recognized.
ISHIKAWA WIRE NETTING aims to continue contributing to society and our community through proactive efforts in service of the environment.