On Saturday, August 31, 2019, President Ishikawa was the featured guest on the third episode of the YouTube Live Stream "Artisan Spotlight."
Artisan Spotlight is a program designed to introduce young people to the know-how and appeal of artisans from various industries in a fun and positive manner.
The third episode featured ISHIKAWA WIRE NETTING Co., Ltd. and welcomed President Ishikawa as a guest on the live stream.
The first topic was, "What is wire netting?" President Ishikawa explained, "Wire netting can be used for various things. It allows some things to pass through while stopping other things from passing through."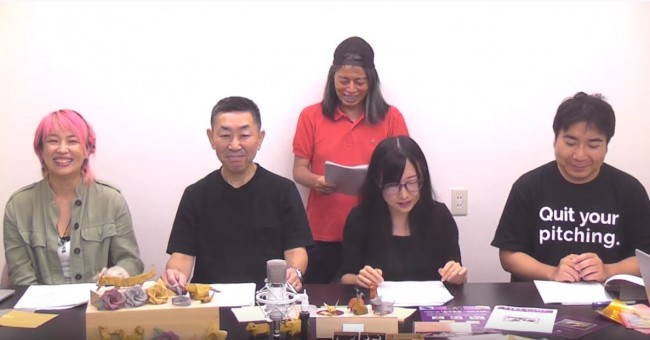 He also went into the introduction of Wire Mesh Origami "Fabric Metals ORIAMI", the first direct to consumer Wire Mesh Origami product offering developed by ISHIKAWA WIRE NETTING Co., Ltd.
The co-stars of the live stream remarked about the various colors and weights of the products. The gold-colored copper-zinc alloy mesh, the silver-colored stainless steel mesh, and the copper-colored pure copper mesh each have different weights. President Ishikawa also explained in detail the various merits of the materials, including the new colors, stainless red and stainless green.
Ordinary paper origami does not allow light to pass through, but light can pass through "ORIAMI".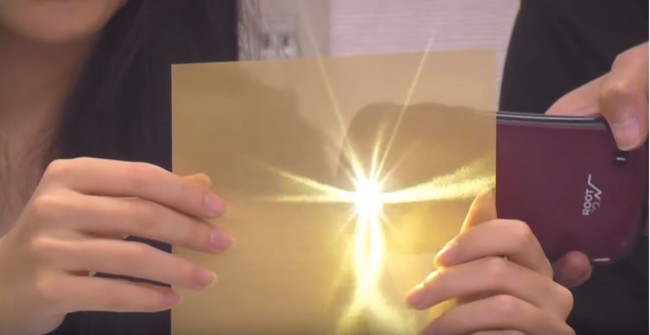 It is woven from wire strands finer than human hair to result in a combination of flexibility and durability.
When asked about the untold story of the development of "ORIAMI", President Ishikawa said, "It's kind of a long story... but I'll tell it!"
At the time when we were looking for ways to develop direct to consumer products because of the severity of the situation when the Lehman Brothers collapse occurred, some of our craftsmen would playfully create origami cranes from wire mesh. We went through a number of iterations to come up with a product that could be folded not just by craftsmen, but by anyone regardless of age or gender.
Another important influence in the productization of "ORIAMI" was the introduction of origami artist Mariko Miyamoto.
The co-hosts remarked, "This seems like it could be used in theater productions to create fantasy-themed costumes and props."
Part 2 began with an explanation of the company history of ISHIKAWA WIRE NETTING Co., Ltd.
From olden times, when you think of weaving the thing that comes to mind is threads being woven into cloth. However, the first-generation company president had a thought. "Wouldn't it be interesting to weave using wire instead of thread?" He then devised a hand weaving loom for metal wires, which was the starting point of Ishikawa becoming an expert in wire mesh.
Even now at ISHIKAWA WIRE NETTING Co., Ltd., there are hand looms which are used for development and test manufacturing.
After that, the company began work with perforated metal, a process where holes are punched in sheets of metal. These can be used for buildings with unique architectural design features. For example, a photo-realistic image of the Mona Lisa can be produced.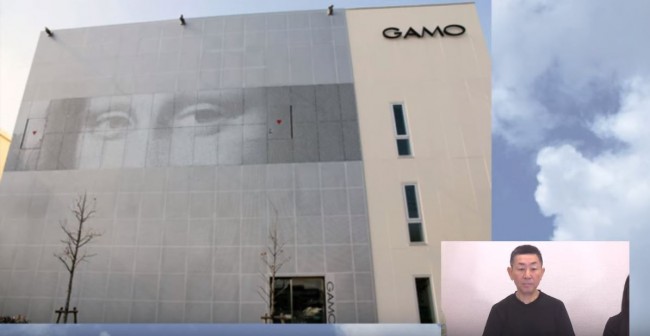 There were also several objects in the studio which use wire mesh. These are...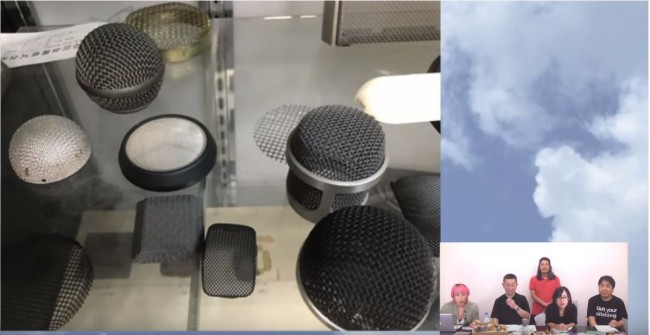 Microphones! Considering that these are one of the basic stock-in-trade items used by media personalities, the co-stars were very impressed. "It's right here!"
They also covered the actual production of wire netting, and introduced the manufacturing process from start to completion.
After that came the personal experience of creating "ORIAMI", when everyone got the chance to try to create a helmet as an introductory lesson. President Ishikawa explains in detail how to fold, so by all means please try making it yourself while you are watching!
Everyone did a great job!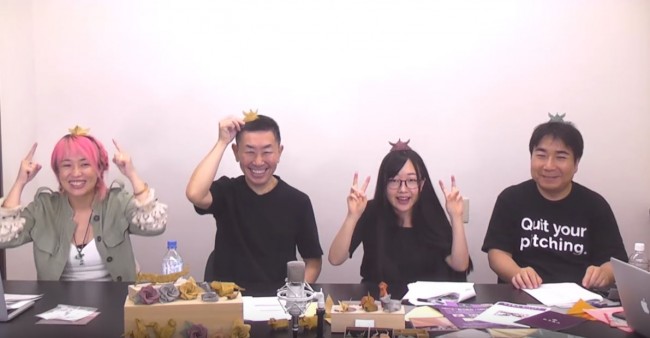 Because they are durable and brilliant, you too can create these kinds of accessories.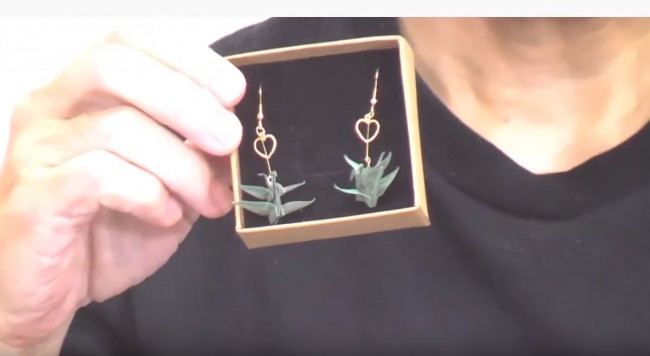 After that, one of the craftsmen who contributed to the development of "ORIAMI" was introduced in a thank you letter from President Ishikawa. "This is a very easygoing craftsman who makes the things that I ask for, right away," he said with a laugh.
And President Ishikawa read the actual letter that he wrote.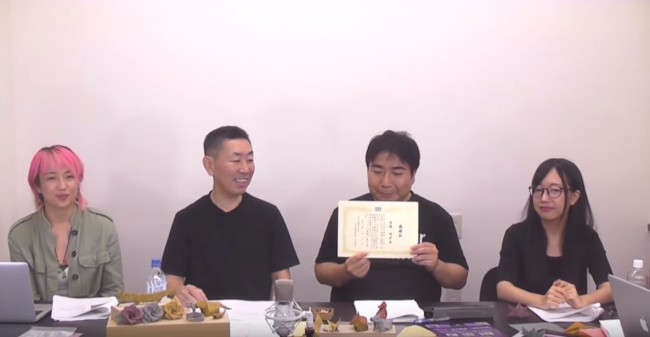 In two parts totaling 100 minutes, ISHIKAWA WIRE NETTING Co., Ltd. is fully covered! The live stream has ended, but you can watch the archive.
"Artisan Spotlight" Live Stream #3 Part 1:
"Artisan Spotlight" Live Stream #3 Part 2:
Thank you very much to our co-stars.