We exhibited at a sales event of new creation brand "ara!kawa" which was hosted at AKI-OKA ARTISAN from Saturday, November 2nd through Monday, November 4th.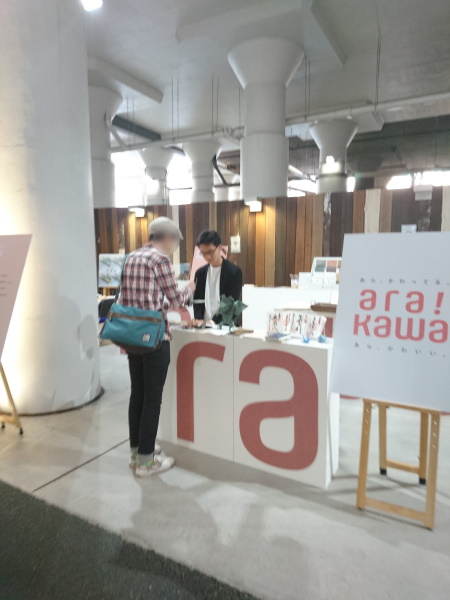 "ara!kawa" is a newly launched creation brand which was designed to promote excellent products and technologies widely created inside and outside of Arakawa-ward to strengthen the distribution channel development in the B2C (sales to consumer) segment for companies in the ward.
They realize creation with the goal of "feeling newness, empathy, and surprise" with the direction of a brand concept that conveys "Ah, it's different" and "Aw, it is cute."
This time, a sales event is held as part of that effort, ISHIKAWA WIRE NETTING Co.,Ltd had goods for sale and a workshop of Wire Mesh Origami [Fabric Metals ORIAMI]®, which is the first B2C product of the company.
A wide age group of people attended the workshop, and it was a great turnout every time. Everybody created their work eagerly, and it became very lively!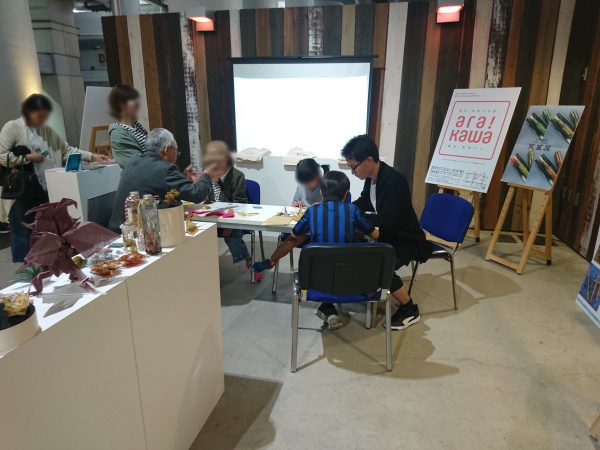 The future development of Arakawa brands is highly anticipated. We plan to involve the Arakawa brand proactively because "ORIAMI" also fits into the concept of Arakawa brand.
Thank you for visiting the event!