We exhibited at the 19th "Higashin Business Fair" held at the Ryogoku Kokugikan on November 15th, 2019.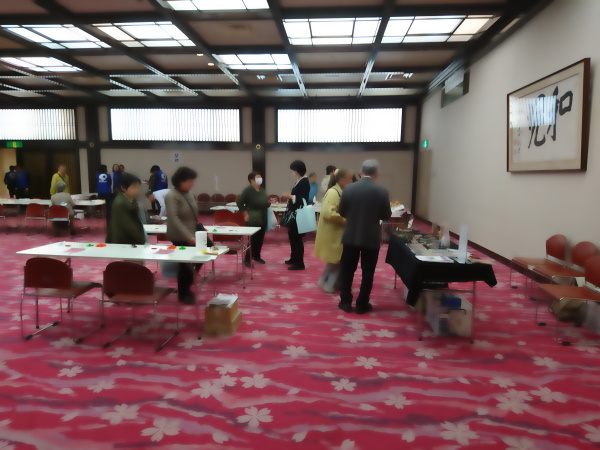 Higashin Business Fair is an event sponsored by The Tokyo Higashi Shinkin Bank and aims to create new business opportunities by widely disseminating the excellent products and technologies supplied by local small and medium-sized enterprises.
ISHIKAWA WIRE NETTING Co., Ltd. also participates in this fair every time.
This time, ISHIKAWA WIRE NETTING Co., Ltd. held both a sales exhibition and a workshop for our first business to consumer product Wire Mesh Origami [Fabric Metals ORIAMI]®.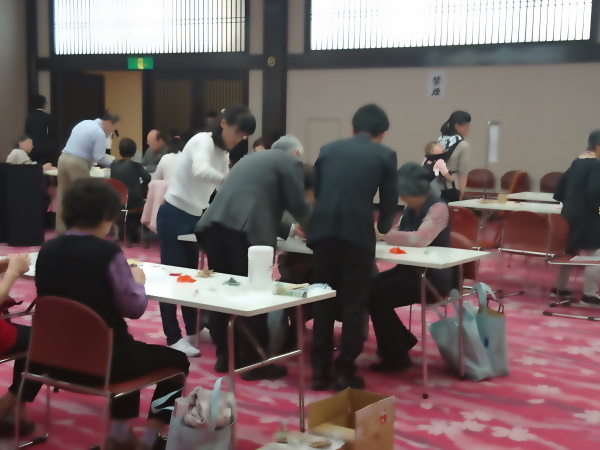 We were able to secure a large venue for the workshop, and it was quite the success! We would like to offer our appreciation.
By issuing the challenge to create complex works with the material, we were able to hear such reactions as, "I did not think it possible to be able to create something so elaborate!"
The material comprising ORIAMI is made of metal yet displays both the suppleness of fabric and the sturdiness of metal. We pride ourselves in providing material that will satisfy both first-time as well as seasoned creators.
We plan to hold more workshops in the future, so please come by and take a look. We look forward to seeing you there.