ISHIKAWA WIRE NETTING Co., Ltd. exhibited at the 43rd Japan Hobby Show 2019, held from Thursday April 25th to Saturday 27th, 2019.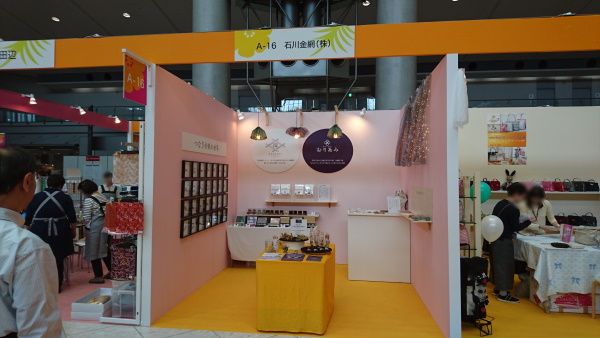 This was the 43rd edition of the hobby show, which is Japan's largest handmade event—an event with history.
Companies selling handcrafted products, creators, and others gathered together and put on elaborate exhibits.
ISHIKAWA WIRE NETTING Co., Ltd. ran a workshop and had an exhibit selling Wire Mesh Origami [Fabric Metals ORIAMI]®.
We always participate in the hobby show, but noticed that the layout of the venue and the flow of visitors were completely different this time.
Perhaps for this reason, we felt a new response—something different to what we have felt thus far—and felt that our participation in the show was very meaningful this time.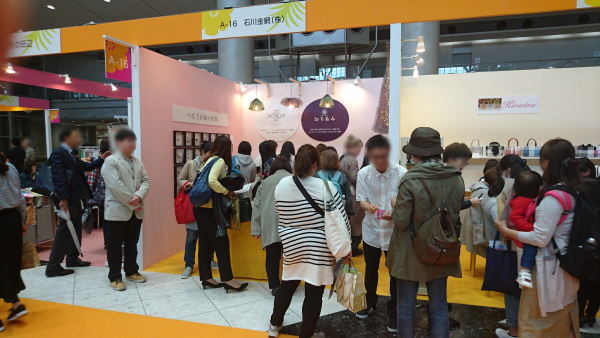 In the workshop, we were surrounded by extremely enthusiastic participants who energized us on the support side.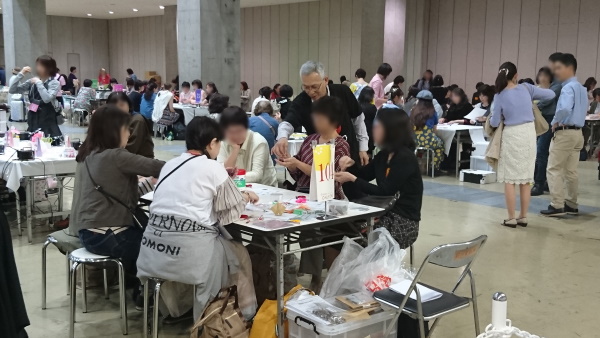 We wish to thank everyone who took part.
With so many people wanting to participate in the workshop, we had to cut off applications sooner than expected, disappointing people who were not able to take part.
ISHIKAWA WIRE NETTING Co., Ltd. holds Oriami experiences and workshops in different places. These have been well received as rewarding experiences where people can try their hand at difficult works.
We are looking forward to being able to work with those of you who were not able to take part this time.