Our very own President Ishikawa gave a lecture at Arakawa Technical High School aimed at freshmen students on March 15th, 2019 (Friday).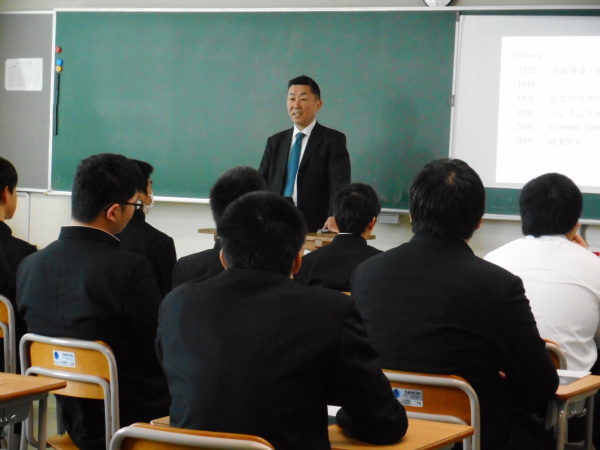 As a joint effort by the Tokyo Chamber of Commerce and Industry and Arakawa Technical High School, the purpose was in supplying an opportunity for their attitudes towards work to be fostered by thinking about what kind of industries are in Arakawa, what would be their reason for working, and what kind of talent is in demand.
By using "Aim for unique craftsmanship!" as his theme, President Ishikawa discussed the history of his work as a wire netting specialty manufacturer, and also unknown details related to the development of Wire Mesh Origami [Fabric Metals ORIAMI]® that would be the first BtoC product.
On that day, five companies including our own gave two separate lectures in the first and second class periods. Although perhaps the students are still not in the right mindset to start working, they eagerly listened.
I believe all of the young students gained at least somewhat of an idea about what it means to work from this opportunity.