We exhibited at the "BE STANDARD PROJECT" exhibition sales fair which was held in MTRL Hong Kong between February 16th (Saturday), and February 20th (Wednesday), 2019.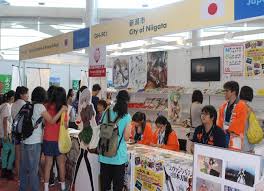 The "BE STANDARD PROJECT" aims to support Japanese small and medium companies which are developing foreign sales route with Hong Kong as its base, and it holds exhibition sales fairs in Hong Kong and tours to inspect the Hong Kong market.
Hong Kong has a historical background of becoming independent from the UK and this has led it to try to construct its own unique culture by incorporating new cultures from other countries.
In recent years, there has been a considerable increase in access to China and there has also been an increase in companies that had joined the foreign market based in Hong Kong.
This time, the exhibition was held in the MTRL Hong Kong which has the creative lounge/co-working space.
ISHIKAWA WIRE NETTING Co., Ltd exhibited as part of the Tokyo Higashi Shinkin Bank group.
We exhibited not only wire netting industrial goods, but also Wire Mesh Origami [Fabric Metals ORIAMI]® and the Woven together with different meterials [KANAORI]®.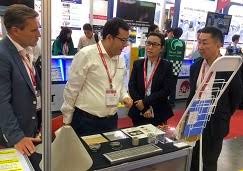 We were blessed with many visitors during this period.
There were more business talks than we expected and it was a very meaningful exhibition for us.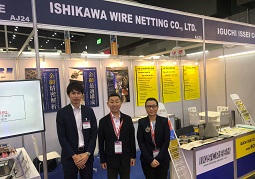 ISHIKAWA WIRE NETTING Co.,Ltd will be actively working on expanding overseas in the future.
Thank you so much for visiting us.