On Saturday, December 22nd, 2018, our company president gave a lecture at the Nippon Institute of Technology. The theme was: "Developing new enterprises using wire netting and perforated metal ~ striving for the highest level of craftsmanship!" Nippon Institute of Technology Lecture_1 ISHIKAWA WIRE NETTING Co.,Ltd was founded in 1922, starting out as a manufacturer specializing in wire netting, and later expanding into a variety of other areas such as industrial screens and perforated metal.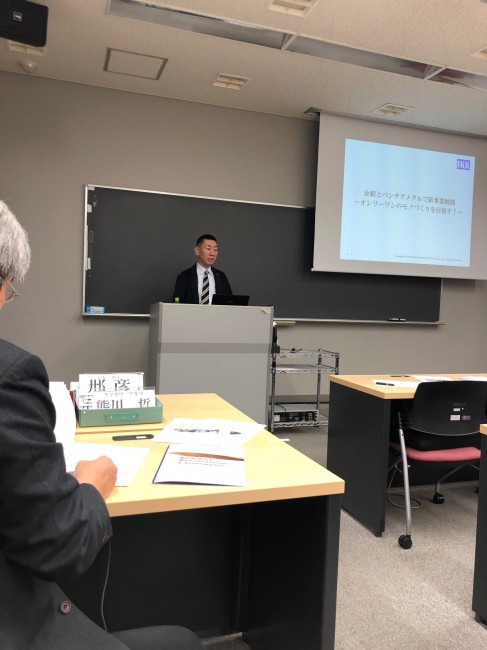 In recent years, ISHIKAWA WIRE NETTING Co.,Ltd has created Woven together with different meterials [KANAORI]®, and this has garnered a lot of attention for its use in high level interior design. They continue to develop this and other BtoC (business to consumer) products, such as their Wire Mesh Origami [Fabric Metals ORIAMI]® products, which make use of specialized wire netting technologies to combine wire netting and origami.
With Ishikawa Wire Netting approaching its 100th anniversary in 2022, he spoke about how the company has evolved, how it has taken on the challenge of developing new products, and how it has encountered and overcome numerous trials throughout its long history.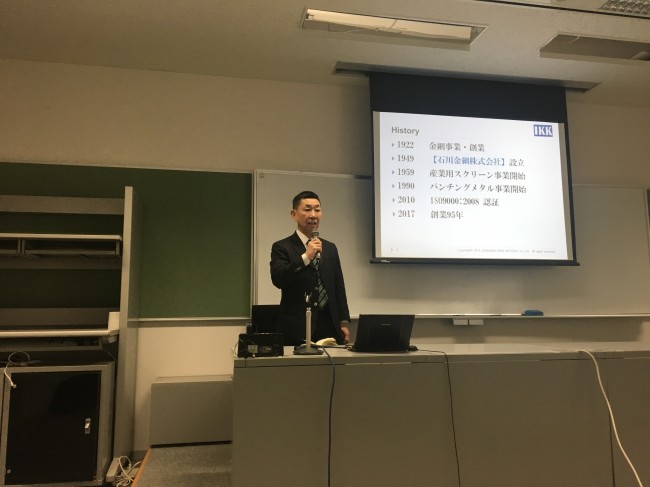 Because of the enthusiastic audience, the talk was quite lively, and the event was very memorable even for the speaker.
Thank you very much to everyone who attended.