From December 5th-8th, 2018, we exhibited at "Manufacturing Indonesia 2018" at Indonesia's Jakarta International Exhibition Hall.
Manufacturing Indonesia is a large exhibition of tools, machine tools, and production of items for industrial use with 29 years of history.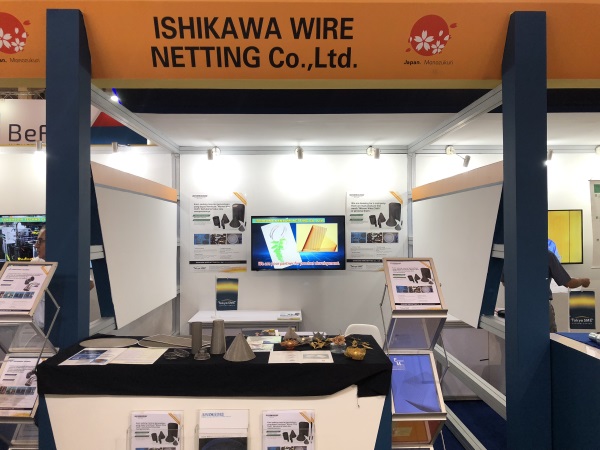 The ASEAN contries have a population of 6 hundred million people and high economic growth, which draws great attention from the world. Indonesia boasts high economic growth even within ASEAN, and as it is in the process of industrialization, it is of great interest for ISHIKAWA WIRE NETTING Co.,Ltd as a future market.
This time, we exhibited wire netting products such as the IK screen, sieves, and strainers, as well as Wire Mesh Origami [Fabric Metals ORIAMI]®.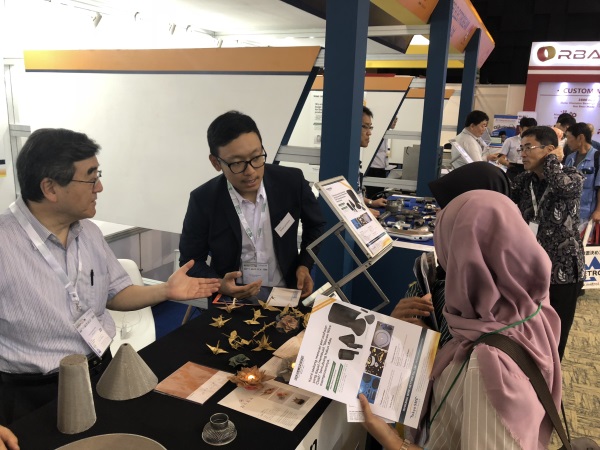 We were able to observe many things about industrial goods, and it was a greatly fulfilling exhibition. Also, the even better than expected reception of ORIAMI made us incredibly happy!
From here on out, we will continue to proactively exhibit at international exhibitions. Thank you very much for your support.