Our company successfully ran a booth at the 54th Arakawa Youth Convention held at Sunpearl Arakawa Grand Hall and Minonaruki Park on January 12 (Sat), 2019.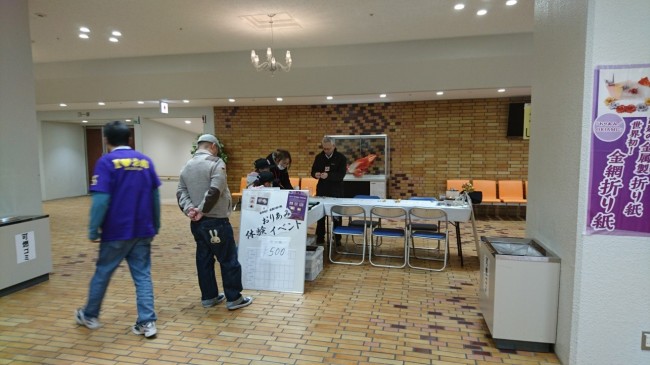 Arakawa Youth Convention is an event organized by the Association of Arakawa Ward Youth Organizations. Several businesses and organizations came together to participate in the event on this year's theme: Outdoor Music Festival of Love and Peace / Arakawa Riverside Festival 'Aristock vol. 6'.
At the ISHIKAWA WIRE NETTING Co.,Ltd booth, we displayed and sold our Wire Mesh Origami [Fabric Metals ORIAMI]® as well as held workshops.
We are deeply grateful for the large turnout at every workshop session!
This time around we not only set up at a table in the back of the room, but also occupied part of the exhibition space in the front of the hall.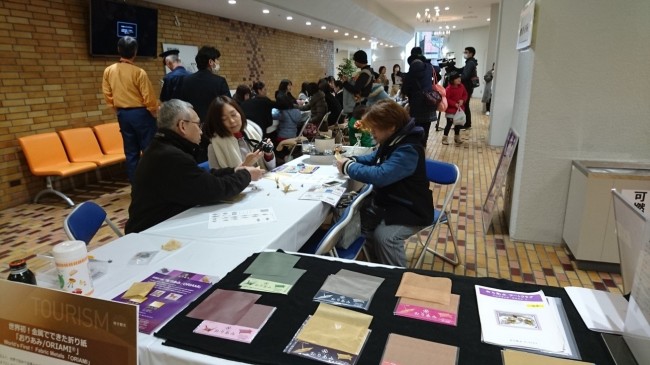 "ORIAMI®" not only allows you to make shapes as simply as you would folding origami, it is also highly durable making it a suitable material for serious accessory and trinket crafting.
Visitors were impressed with the material's heavily textured yet pliant nature.
We hold "ORIAMI®" workshops at various events.
Be sure to stop by and visit us!