The TOKYO INTERNATIONAL GIFT SHOW is an international trade fair for personal gifts and household goods.
The large scale trade fair took place using the entirety of TOKYO BIG SIGHT with total participation of about 4000 companies in 8 categories and about 50 fairs with a wide selection of products covering all aspects of "clothing, food, living and pleasure". The exhibition was designed as a sophisticated space in a spacious venue.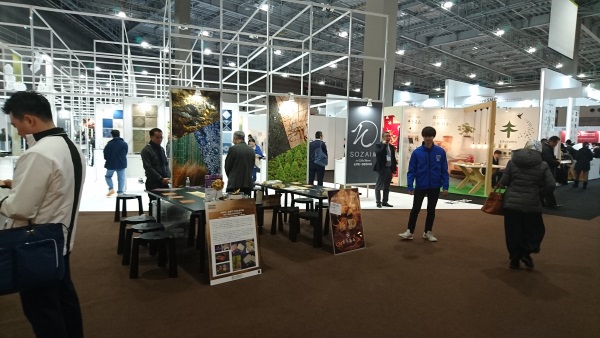 During the trade fair, a very large number of people attended and it was very bustling!
ISHIKAWA WIRE NETTING Co.,Ltd held a sales exhibition and workshops for Wire Mesh Origami [Fabric Metals ORIAMI]®.
This time around, there many foreign customers who were quite astonished by our products.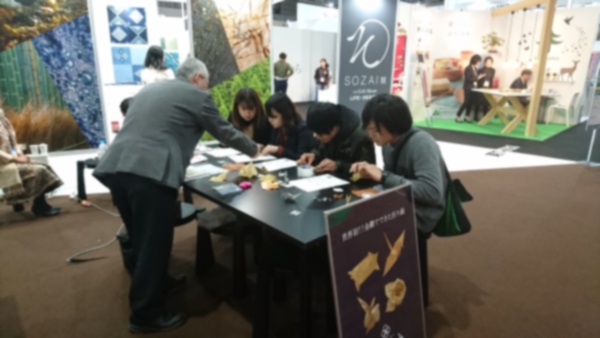 ISHIKAWA WIRE NETTING Co.,Ltd has seen some results from actively participating in overseas exhibitions and as a result our brand recognition is increasing little by little.
Orders from online sales have been increasing and we were hoping that many people held an interest in our product, and we were very happy at the enthusiasm of our customers during the fair.
Many people were moved by their own creations when participating in our workshops and this left a deep impression on us.
We would like to extend our thanks and gratitude to all those who visited ISHIKAWA WIRE NETTING Co.,Ltd's booth during the fair.