ISHIKAWA WIRE NETTING Co.,Ltd exhibited at the 18th "Higashin Business Fair" on November 16th (Sunday), 2018.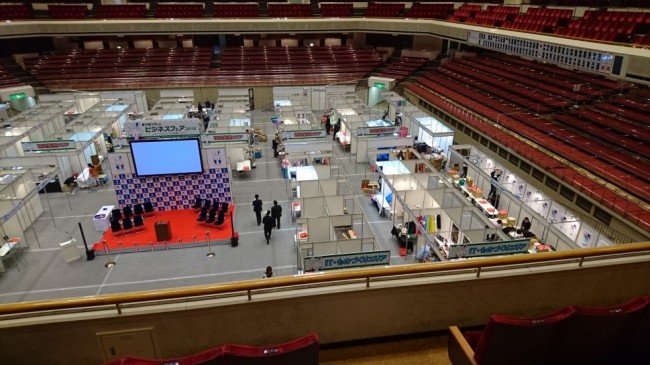 "Higashin Business Fair" is an event held by The Tokyo Higashi Shinkin Bank, and aims to spread the knowledge of the excellent technology and products of small to medium enterprises and foster the imagination of new business opportunities. This bustling fair was full of unique events such as a talk show by Yoko Gushiken and a workwear fashion show.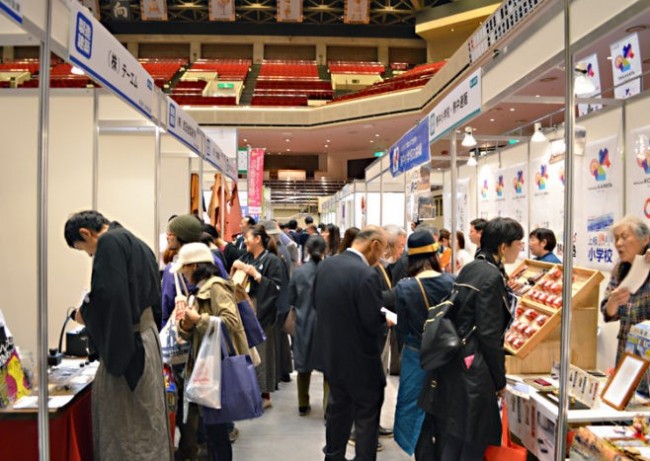 The weather on the day was pleasant and refreshing, and many people attended. The Higashin_3 venue was the spacious Ryogoku Sumo Hall, which was packed with rows of booths. ISHIKAWA WIRE NETTING Co.,Ltd displayed and sold their Wire Mesh Origami [Fabric Metals ORIAMI]®. Recently, the number of people already familiar with ORIAMI has increased. The people at the booth were delighted that so many visitors approached them to talk.
Many people praised the metallic feel and the functionality of the product, which can be folded freely just like origami. It was an incredibly productive exhibition; as there were many works on display, a lot of attendees commented on the elaborateness of the things that could be created.
Thank you very much to everyone that attended.