The President was featured in the Nihon University Alumni Association Magazine Ouen (No. 34).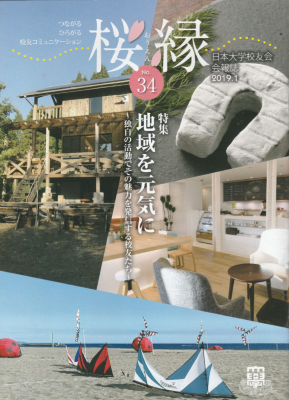 It was named "Ouen" from the cherry blossoms ("Ou") that decorate Nihon University's school emblem and the cherry trees that act as mediators between various people, helping them make bonds ("En"), with the hope of supporting ("Ouen") while growing.
Our company's President Ishikawa is featured in this current issue No.34 of Ouen's "Portrait of the Top" corner.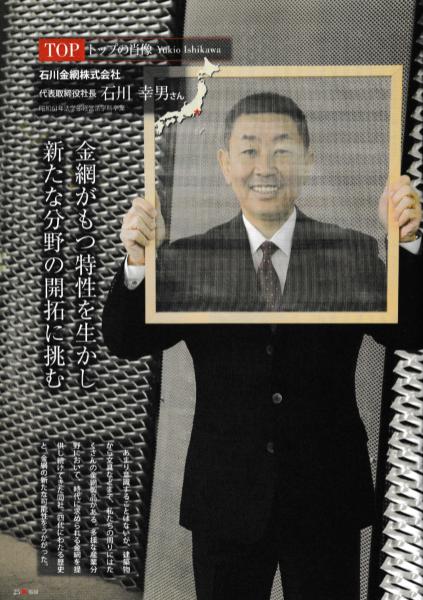 Using the characteristics of wire netting to challenge the development of a new field
Our progress as a wire netting specialist manufacturer since establishment in 1922, Wire Mesh Origami [Fabric Metals ORIAMI], the untold story of the development of Woven together with different meterials [KANAORI], the effort to develop globally useful products, and more are printed through page 4.
To everyone of the Nihon University Alumni Association, thank you very much.