ISHIKAWA WIRE NETTING Co.,Ltd exhibited at METALEX 2018, the ASEAN region's largest machinery trade exhibition, which was held at the Bangkok International Trade and Exhibition Centre in Thailand from November 21 (Wed) to November 24 (Sat), 2018.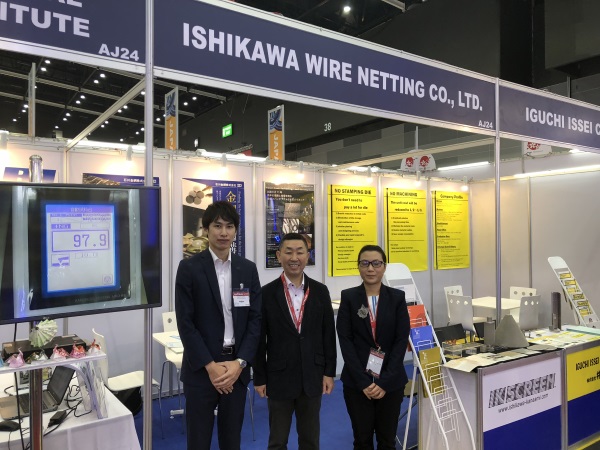 Thailand is promoting innovation to trigger sustainable economic development based on Thailand 4.0. It is also promoting streamlining at manufacturing sites due to rising labor costs as a result of the booming economy.
Perhaps for those reasons, we felt that needs for ISHIKAWA WIRE NETTING Co.,Ltd products, such as IK screens, sieves, and strainers, were very high.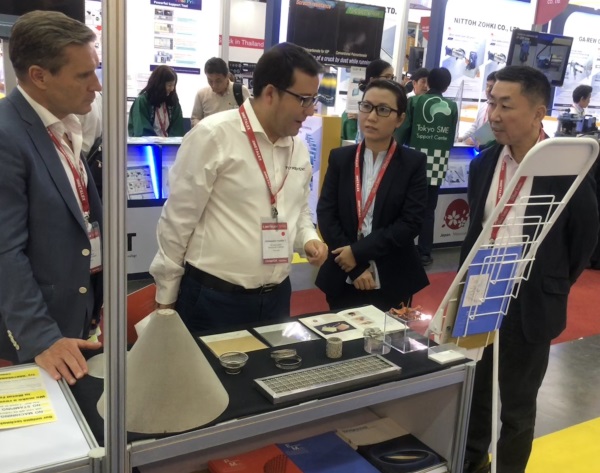 However, many potential customers stated that they would prefer to buy locally. Since we don't yet have a distributor in Thailand, this is an issue we'll have to tackle in the future.
Wire Mesh Origami "Fabric Metals ORIAMI", which was exhibited concurrently, also attracted a lot of attention.
As this was our first time at METALEX, we were unsure what to expect, but we were absolutely blown away by the enthusiasm in the venue and could feel the potential of the expanding Southeast Asian market.