On August 28th, 2018 (Tue.), ISHIKAWA WIRE NETTING Co.,Ltd's BtoC product Wire Mesh Origami [Fabric Metals ORIAMI] was introduced in an article in the Tokyo Shimbun.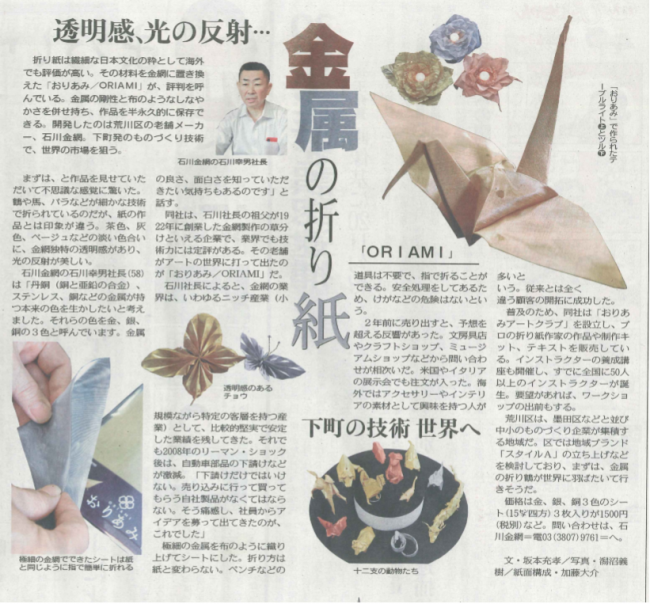 It was introduced in the "TOKYO Hatsu" column, which deals with various topics related to Tokyo.
On this occasion, the column covered ORIAMI, which is taking on the global market with craftsmanship originating from Tokyo's Shitamachi.
The article details the characteristics of ORIAMI: that by weaving metal into a fabric-like material, a suppleness and a sense of transparency is created, and how it can be used either for simple recreation or full-blown product manufacturing.
For a detailed look at the article, please view
here.
A variety of products created using ORIAMI are also introduced.
Origami is a world-renowned piece of Japanese culture. ORIAMI was born by adding a new metallic feel to this inherited tradition. Please enjoy using it.