On Saturday, September 15, a work shop called "Let's decorate a denim bag with Wire Mesh Origami [Fabric Metals ORIAMI] charms!" was held at Craft Lab by YKK.
From morning to evening, a total of 11 people participated.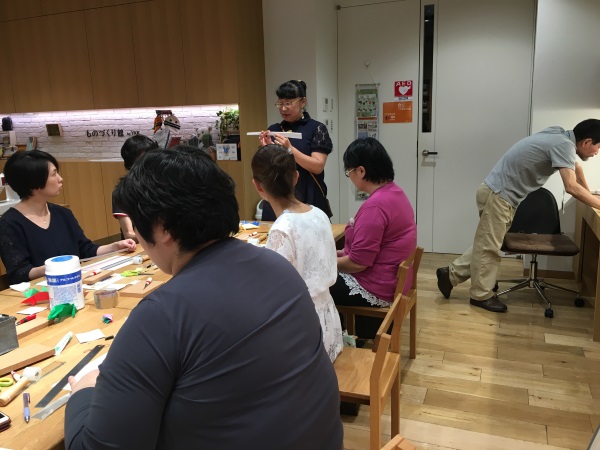 The lectures were Hiroko Kanno and Mika Shimada, instructors at "Fabric Metals ORIAMI" Art Club.
Under the careful guidance of the instructors, they attempted to make roses and dinosaurs, but this time the workshop did not end there.
Next, they used a sewing machine to make denim bags. Denim bags are casual, useful items, but adding charms made from "ORIAMI" adds some glamour.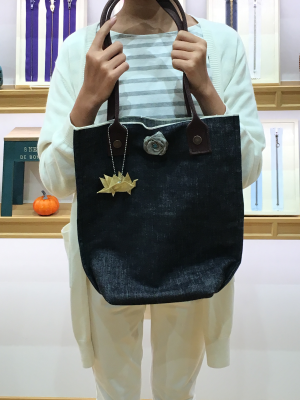 This time, in addition to the experience of making things with "ORIAMI", it was filled with denim sewing, and attaching buttons. The participants seemed to be very satisfied with the content.
After it was finished, some people also bought books for Wire Mesh Origami [Fabric Metals ORIAMI]. We are glad that you liked it.
To all those who participated, thank you very much. If you are working on something made out of "ORIAMI", please let us know when it is complete. We are looking forward to it.