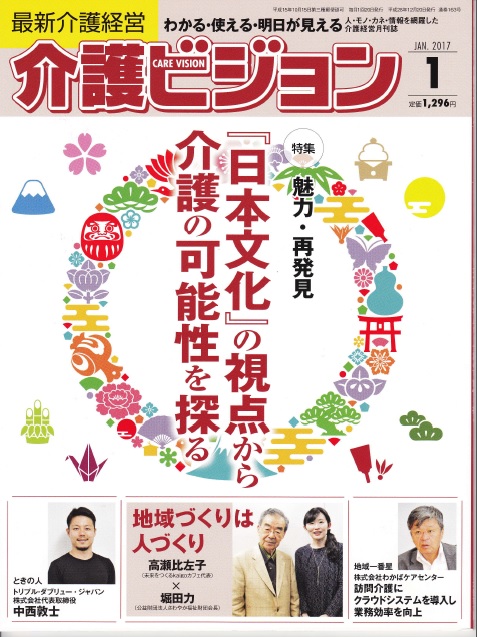 The theme of the January issue is "to explore the possibilities of elderly care from the perspective of "Japanese culture." As we are approaching an aging society, efforts to promote a combination of the latest technology and elderly care is being done by incorporating Japanese culture.
The recreation of origami is flourishing especially at nursing homes because one uses their hands and brain to fold the origami; therefore, it is said to be effective for the prevention of dementia.
The article introduces the features of the ORIAMI explaining its shiny texture and durability, as well as being able to fold it like an origami. For more content, please see the article.
Origami is said to reflect the aesthetics of the Japanese people in the act of "folding".
ISHIKAWA WIRE NETTING Co.,Ltd
would like to continue inheriting traditional Japanese culture and expand ORIAMI to new possibilities.
"Elderly Care Vision" is sold at Nippon Medical Planning Online Book Store. Please have a look.