24th August (Fri) ~ 29th August (Wed): "Enjoyable stores and 5 workshops ~ Higashi-Tokyo's Makers Row" exhibit was held on the 5th floor of East Tokyo's Skytree Town's Solamachi complex.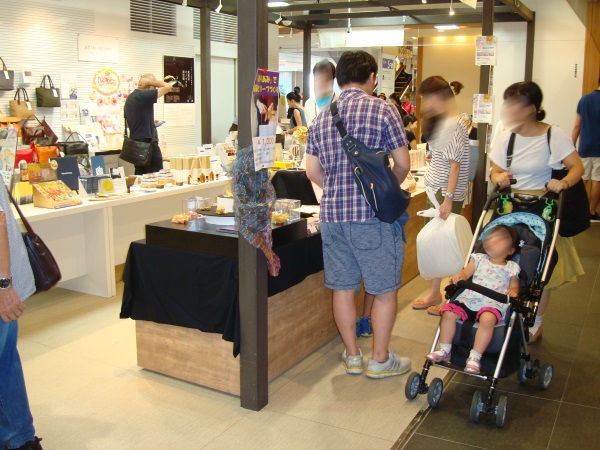 Higashi-Tokyo's Makers Row is a virtual mall where tremendously skilled workshops from wards throughout East Tokyo, such as Sumida, Taito, Arakawa and Adachi are gathered.
This time, there was a real-world event held at the Industry Sightseeing Plaza - Sumida Site.
At this event, ISHIKAWA WIRE NETTING Co.,Ltd exhibited and sold Wire Mesh Origami [ORIAMI] throughout the exhibition period, and also held a one-day limited workshop.
The exhibit site was crowded with visitors, including a tremendous number of children on their summer vacation.
Workshop participants included parents with their children as well as foreigners.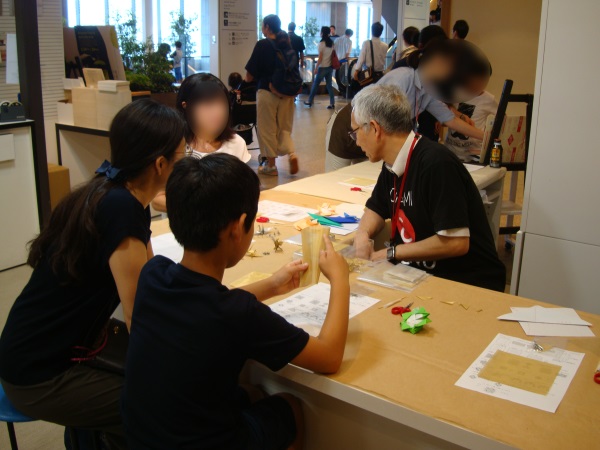 Workshop participants were challenged to create roses and leaves; everyone completed splendid roses. We were very delighted.
To everyone who visited our booth and participated in the workshop, we thank you for a very enjoyable time.