President Ishikawa, our company CEO, gave a lecture at the Tokyo Metropolitan Industrial Technology Research Center at the Interchange Industry Exchange Plaza 21 regular meeting held on TIP * S on November 30, 2016 (Wednesday).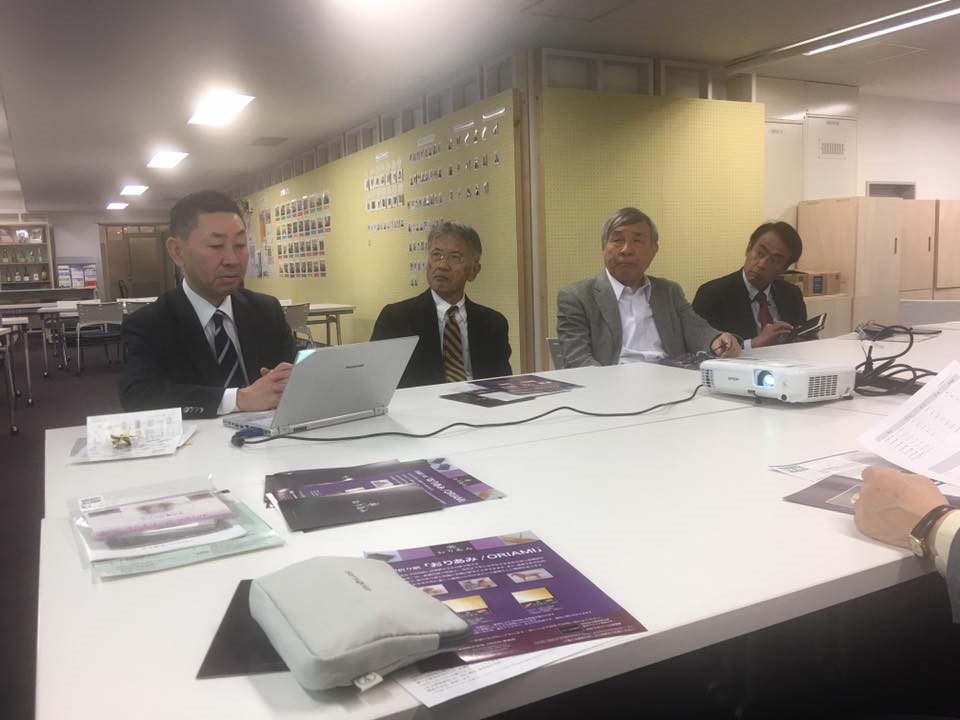 The theme of the meeting was "Challenges of B2B to B2C business", and the history, development, future actions of positively exploiting ORIAMI (wire mesh origami) overseas to consumers was talked about.
The
Interchange Industry Exchange Plaza 21
meeting was established in 1985. Every month, managements, small business diagnostic experts, accountants and others gather together, and hold exchange meetings, tours, and study sessions
With many executive participants, many questions regarding overall sales of ORIAMI, how
how to develop B2C in the future, etc. were received.
The lecture was very motivational for it allowed President Ishikawa to network with many people.
Thank you very to everyone who attended the lecture.