ISHIKAWA WIRE NETTING Co.,Ltd won the "Minister of Economy Trade and Industry Award" at 2018 Japan Hobby Show "Hobby Industry Award" sponsored by the Japan Hobby Association.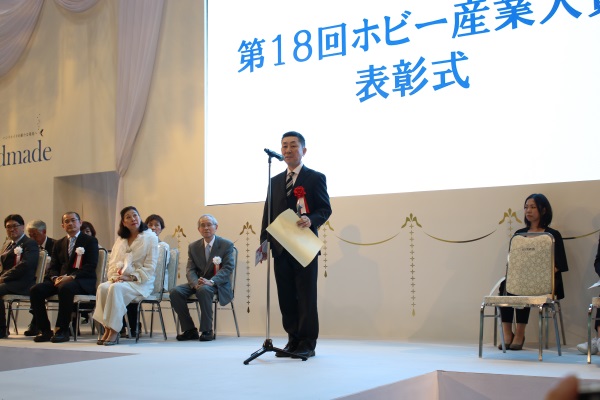 It was highly evaluated that we developed a Wire Mesh Origami [Fabric Metals ORIAMI] as a professional wire mesh manufacturer, which is a totally different B to C product utilizing the sensitivity and skill of skilled craftsmen.
Japan Hobby Association has been promoting the development of handmade products aiming to contribute to society by supporting "fulfilling leisure time with handmade hobby" which started in 1976.
They have established the Hobby Industry Award as a part of their activities for companies that contribute to meet the needs of hobby enthusiasts.
And at the awards ceremony we received a certificate and a trophy!
We adorn it at our office.
Company CEO made a speech with a strong wish to deploy "ORIAMI" to the world as materials that can be utilized in various fields.
Finally we took a commemorative photo with everyone. It was a very valuable experience.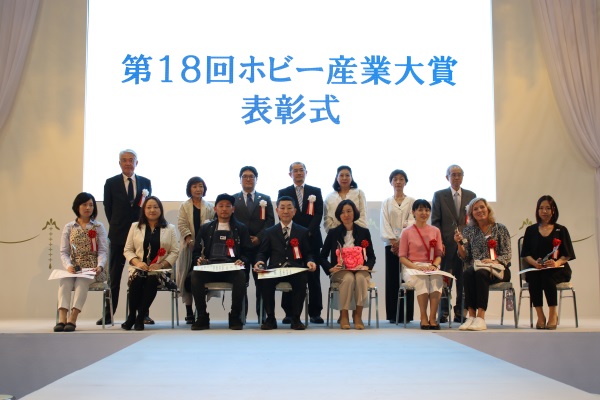 We will continue to develop products without being satisfied with the current situation, so that many people around the world will be familiar with "ORIAMI".