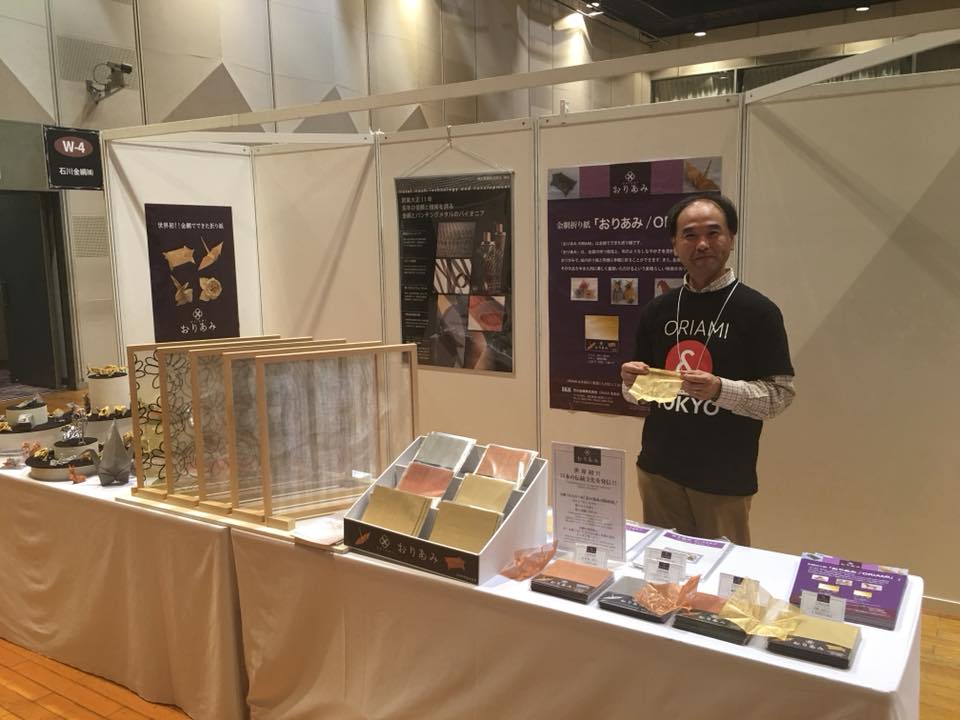 Due to the diversification of our consumer society, consumers now have the option to buy products that feel right for them, even if they have to pay a little extra for it. To keep up with the times, many manufacturers in Arakawa Ward too are working hard to create high value-added products for new lifestyles.
Which is why the long-running Arakawa Industrial Exhibition was revamped and given a new name for its 39th edition: 'Arakawa, Town of Skilled Manufacturing'.
ISHIKAWA WIRE NETTING Co.,Ltd exhibited the Wire Mesh Origami [Fabric Metals ORIAMI], a foldable metallic mesh that can be used to stimulate one's artisanal sensibility. On the same day, we held a workshop and a sale at the 'Arakawa Handmade Market'.
At the workshop, we received a lot of feedback along these lines: 'I like how you can make things as easily as with origami, even though the material doesn't look very fun.'