ISHIKAWA WIRE NETTING Co., Ltd will be exhibiting at the "Love and Peace Open-Air Festival / Arakawa Bar Side Festival 'Arisutokku Vol. 6'".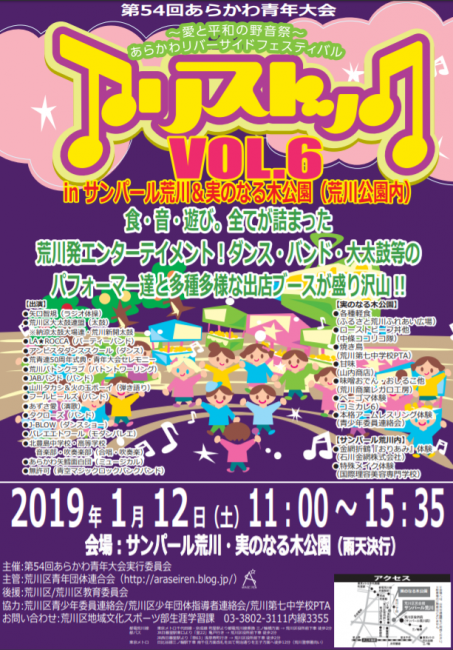 The venues will be the main stage at the SUNPEARL Arakawa and the Fruit-bearing Tree Park.
Performers from the Arakawa ward will gather on stage, including dancers, unplugged performers, bands, and more.
Additionally, there will be a shop booth and a spinning top booth, and many experiences, like arm wrestling, special effects makeup, and more.
ISHIKAWA WIRE NETTING Co., Ltd will be holding an exhibition sale of Wire Mesh Origami [Fabric Metals ORIAMI] and a workshop.
We are expecting that it will be a friendly and fun experience for everyone.
Please reference here for the atmosphere at a prior event.
■ "The 54th Arakawa Youth Tournament Arisutokku Vol. 6" Breakdown of Event
Time: January 12th, 2018 (Sat) 11:00 AM - 3:35 PM
Place: SUNPEARL Arakawa Main Stage Fruit-bearing Tree Park (Arakawa Park)
A 5-minute walk from the "Arakawaku Yakushomae" stop of the Toden Arakawa Line
Entrance fee: Free