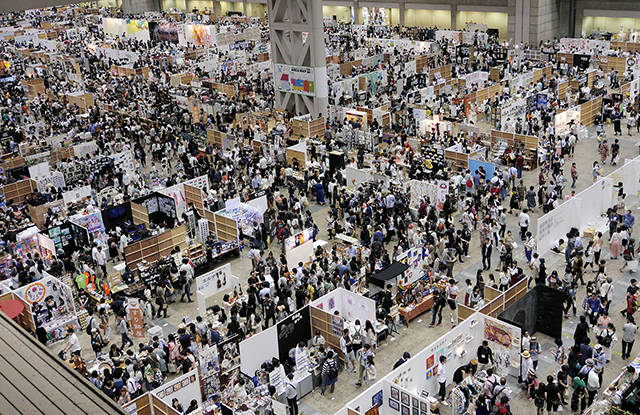 The Midsummer Design Festival is an event which brings together a diverse range of artists, both pro and amateur, and allows them to exhibit unique pieces which express their own personal sense of style.
At ISHIKAWA WIRE NETTING Co.,Ltd, we hosted a display and sale of new Wire Mesh Origami [Fabric Metals ORIAMI] products, as well as a workshop. We displayed and sold a large number of accessories made from ORIAMI at our booth.
At the workshop, we had participants experience creating various products with guidance and support from our instructors.
We received various comments from participants, such as: "With such supple materials, it was easier than I expected to craft intricate patterns!" and "It was interesting that I was able to make something with wire netting just as easily as I would make an origami piece."
Next time at ISHIKAWA WIRE NETTING Co.,Ltd, we will be accepting various proposals from different artists.